We've been forwarded an interesting email along with a bit of confusion from an Amazon seller. They've had a "Policy Warning" from Amazon and the rap on the knuckles is due to their pricing.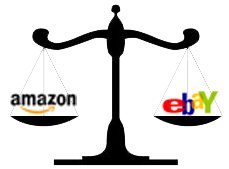 Amazon say that they "require that sellers who choose to sell products on Amazon not charge customers higher prices on Amazon than they charge elsewhere". This means that you can't sell on other marketplaces or your own website at a lower total price (item plus carriage) than you sell on Amazon. Amazon's policy on this is set out on the Amazon Price Parity page. It's worth noting that the Price Parity policy also mandates that customer service and returns rights are also at least as favourable on Amazon as on the other sites you trade on.
There are two arguments here – firstly Amazon say that their customers trust that they'll find consistently low prices and other favourable terms on Amazon. On the other hand sellers incur fees when selling on Amazon which may be higher than the cost of selling on alternative channels – price parity might actually lead to making a net loss when selling on Amazon.
The question has been asked is this Price Fixing which is illegal under the Competition Act, however as Amazon allow each marketplace partner to set their own pricing this doesn't apply. Amazon aren't colluding to set prices for products, they're simply requiring that sellers don't charge a customer more on Amazon than they do elsewhere online.
There are a number of solutions for sellers who don't feel able to price match due to Amazon's charges:
Put the price up on your own website and other marketplaces
Consider selling at a lower margin on Amazon which may be justified by higher sell through rates
Offer different merchandise on Amazon to other websites. This could be by

Offering different models on each channel
Sell product bundles e.g. Sell a camera with one lens bundled on your website and a different lens bundled on Amazon
Whilst you may not agree with Amazon's decision it's understandable that Amazon don't want a customer to purchase on Amazon today and then realise that they could have paid less on the merchants own website. That in the long term could lead to Amazon customers deserting the site in droves as they come to view the site as overpriced and uncompetitive. Equally though merchants need to make a decision as to whether they can profitably trade on Amazon and if that's not possible when complying with Amazon policies then it's time to concentrate on your own website and alternative marketplaces.
If you sell on Amazon how do you cope with Price Parity? Do you offer a different product set on Amazon, have sufficient margins to justify Amazon's fees, or (feel free to comment anonymously) do you simply ignore the rules and hope not to get caught?