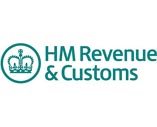 The government coffers are due to swell to the tune of £85m in £100 fines from the 850,000 people who failed to complete their tax return by January 31st this year.
According to Sky, HMRC will complete mailing fines to those who should have submitted a tax return by Wednesday this week. If that's you then the best advice is to get your tax return completed and returned as quickly as possible, not only can HMRC levy further fines, but you'll still have to pay the tax anyway.
If you believe that you shouldn't have to complete a tax return, but receive a penalty notice then you should contact HMRC without delay. If for example you used to sell on eBay in a self employed status, but have now returned to full time salaried employment and have no other income which would require completing a tax return, then HMRC do have the ability to remove you from self assessment requirements and could rescind your £100 fine.