eBay's is now on with prices slashed by as much as 50%. As well as the usual categories the deals are drawn from – tech, fashion, electronics, there are also some great home and garden products for sale.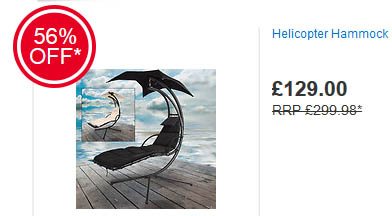 Without a doubt Tamebay's favourite for the garden is the – we're hoping for some good weather to relax in the garden over the weekend.
There are plenty of other things to buy though and here are a few of our other top picks. If these aren't for you take a look through the as there's sure to be a deal that catches your eye.