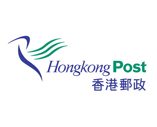 eBay Australia report on possible delays to items being delivered from sellers based in Hong Kong. They say that Hong Kong Post announced that all items posted by air are now subject to x-ray screening for regulated materials.
This additional screening may cause delays in shipment due to no fault of the seller, so if you purchased an item from a seller in Hong Kong, please allow extra time for delivery and eBay are saying that the delay could be at least a week more than the seller's stated delivery time.
Any items containing regulated materials are simply being returned directly to sellers and won't be shipped onwards to the buyers. These items include products with lithium batteries such as video cameras, walkie talkies/2-way radios, GPS devices, radio-controlled toys, Bluetooth headsets, smartphones/mobiles, laptop computers, shavers, power drills, tablets and portable DVD players; Liquid beauty products, including fragrances, colognes, lotions, and toner; and items with "eliquids" such as electronic cigarettes and lighters.
I can imagine this will cause considerable headaches for Hong Kong sellers, shipping items by sea really isn't a great option as consumers won't want to wait weeks or months for their purchases to arrive. If you are buying from a Hong Kong based seller and are purchasing products which could be affected make sure you check if they're shipping with an alternative carrier, otherwise it might simply be easier to buy from a European based seller even if it is at a slightly higher price point.