There are a ton of events taking place over the next few weeks. So that you don't miss out if there's one you'd like to attend here they all are in date order:
Internet Retailing Conference, London – October 16th
With 3 streams, 8 free workshops and a packed exhibition hall, the Internet Retailing Conference is one of the must attend events of the year. The four key topics that those attending the conference sessions are: TouchPoints, Customer Behaviour & Expectations, Requirements and The Future.
Whilst the conference is chargeable, the workshops are free for retailers, as is the exhibition and networking.
Free Go and Grow Online Selling via platform sites seminar London – October 16th
iwoca and Enterprise Nation will be teaming up for a series of free seminars in London looking at how small businesses can "Go and Grow Online"
Pick up the tips you need on how to make sales on powerful platform sites that will introduce you and your product/services to customers across the globe.
As a special treat, Dan will be at this event as a speaker.
eSellerPro "Introducing Rakuten's Play.com – what makes us different" Webinar – October 16th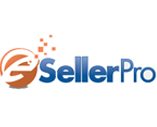 Introducing Rakuten's play.com (focusing in on what makes Play.com different and the opportunity for retailers) by Tim Tuer. If you've not sold on Play.com before they've had a ton of changes this year and it's not too late to get started on the marketplace in time for Christmas.
eSellerPro will then focus on a Live toolbox Demonstration (showcasing their merchant toolbox which enables and empowers merchants to control their business and sales on Play.com) lead by Max Wright
Dan Wilson Book Signing – Brighton – October 17th
If you're anywhere near Brighton on the 17th, pop into Waterstones in the evening for Dan's book signing event. It's the brand new 3rd edition of the book and is a bang up-to-date guide to selling on eBay and Amazon and elsewhere. Dan will be giving a talk, doing a Q&A and signing a few books.
I hear he's also arranging for a glass of wine and if you want to bend his ear afterwards doubtless he'll be up for raising a glass or two in the local Brighton pubs.
eSellerPro "Listing Best Practice" Webinar – October 17th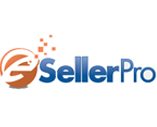 How you list your product pages varies according to the type of ecommerce site you are listing on. eBay has very different requirements to Amazon and Play.com, find out what you need to do to raise your listings in search on each site.
This webinar covers the best practice when listing to enhance the customer experience and to maximise sales revenue.
How to Sell Online: eBay Amazon Google Web Shop Groupon Seminar, Shrewsbury – October 17th
How to Sell Online Ltd was founded by Andrew Whitfield, author of the book of the same name. Based on his experience of building and running a fast-growing, successful business with £1.6million turnover, Andrew reveals in the training courses tried and tested formulae's for making it online – 24/7. His own business sources worldwide, promotes online and ships worldwide hundreds of parcels a week.
Normally he charges for courses, but this seminar, which is repeated on Sunday the 20th of September are free to attend. Aimed at beginners, if you know someone in the Shrewsbury area who wants to start an online business, this could be the event for them.
Online Seller Meetup, Edinburgh – October 24th
This will be the first the Online Seller Meetup travels to the Scottish Capital, Edinburgh!
Shaf Rasul (the Online Dragon) will be talking and if you're in Scotland and have always complained that all of the events are down South, here's an event just for you. I've already booked my flight so I'll be there and I'm looking forward to meeting up with some Scottish online sellers.
eSellerPro "Feeds Best Practice" Webinar – October 24th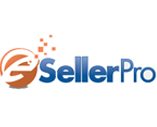 Benefit from best practice – discover with Nick Freedman the eSellerPro in-house expertise providing you with valuable tips and advice on feeds, ensuring you improve your top and bottom line.
This isn't just about shopping comparison site feeds, Nick has a wealth of experience to share on feeds from your suppliers, feeds from marketplaces, sending feeds to suppliers to generate orders and drop shipping – everything you need to automate your business.
PayPal Here Van Tour, Manchester – October 25th & 26th
The PayPal Here van is on the road, bringing their Chip and PIN card reader direct to small businesses all over England.
If you're in London you can see the PayPal Here guys at the Real Food Market at Southbank Centre Square, Belvedere Road, SE1 8XX. They'll be happy to answer your questions, give you a demo of PayPal Here (and PayPal Check In), and get you set up on the spot to start taking card payments with your mobile.
Free Go and Grow Online Promotion seminar London – October 30th
The second iwoca and Enterprise Nation free seminar in London looking at how small businesses can "Go and Grow Online"
Make the most of social media to promote your business and become an expert in your field – with experts from Croud, Vodafone, Alison Battisby and Alicia Cowan.

PayPal Here Van Tour, Kew Village Market – November 3rd
The PayPal Here Van Tour will be visiting Kew Village Market on Station Parade, next to Kew Gardens tube.
PayPal Here Van Tour, Tool Fair, Sandown Park – November 7th & 8th
The PayPal Here Van Tour will be at the Tool Fair at Sandown Park, Portsmouth Road Esher, Surrey, KT10 9AJ
Online Seller Meetup, Manchester – November 13th
One of the last events of the year before the big push to get the Christmas orders out of the door, the iwoca Online Seller Meetup returns to Manchester for the evening.
These are proving great networking events and there are always a few beers thanks to iwoca's generosity. If you fancy an early Christmas drink with like minded people then head to the Didsbury Inn from 6.30pm onwards.
Free Go and Grow Online Raising funds for your online business seminar London – November 13th
The third iwoca and Enterprise Nation free seminar in London looking at how small businesses can "Go and Grow Online"
Find out how to get funding for your small business – with experts from iwoca, Crowdfunder, StartUp Loans and PayPal.


Free Go and Grow Online Turning browsers into buyers seminar London – November 13th
The final iwoca and Enterprise Nation free seminar in London looking at how small businesses can "Go and Grow Online"
This seminar focuses on online conversion with practical tips and tricks to turning website visitors into customers – with experts from Ve Interactive, Click and author John Hayes

PayPal Here Van Tour, Phex Plumbing and Heating Exhibition, London – November 13th & 14th
The PayPal Here Van Tour will be at the Phex Plumbing and Heating Exhibition, Stamford Bridge, Fulham Road, London, SW6 1HS
PayPal Here Van Tour, Brighton – November 16th
The PayPal Here Van Tour will be at Upper Gardner Street Market, Brighton, BN1 4AN

PayPal Here Van Tour, The Business Show, London – November 16th
Final date for the PayPal Here Van Tour will see it at The Business Show, London Olympia, Olympia, Hammersmith Road, London, W14 8UX