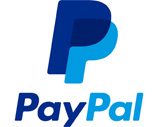 PayPal have just emailed their customer base with links to a new microsite detailing their new Seller and Buyer protection updates. The highlights are:
From the 17th of June disputes can be opened by buyers for up to 180 days (was 45 days).
You'll need to keep your proof of deliveries for 6 months instead of a month and a half!
UK buyer protection for services, digital goods, travel, event tickets and other intangible items
You need to be able to provide "compelling proof" that you supplied the item. PayPal give the example "if you sold a music download, you might consider providing proof that you sent the buyer the link to the download and proof that the buyer accessed the download, giving dates and times"
Reminder that PayPal expanded their Seller Protection Policy for unconfirmed shipping addresses
You can sell anywhere in the world and you'll still be covered regardless of the shipping address the buyer provides, so long as you follow the normal PayPal requirements and only ship to the address on the PayPal payments page.
No limits!
PayPal are very proud that there's no limit to the value of each transaction they'll protect. They say that PayPal are the only major payments provider in the UK to offer this kind of seller protection at no additional charge.
The detail
As always we recommend that you read all the information for yourself and check what applies to your business. Full details on the PayPal site.