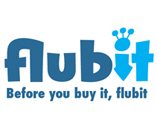 I was a bit surprised to see an Advert on eBay for rival marketplace Flubit. It's not just that Flubit is a rival marketplace but also that their proposition is that they'll find you a better price than on Amazon!
Flubit are doing great at the moment and things are looking like they'll only get better with their integration with Barclaycard due to take place this summer. However I'm still not sure that eBay would approve of the advert but that's the beauty of automated systems… they probably didn't even know the ad was running.
You can start selling with Flubit by signing up at weflubit.com, and speak to your existing channel management provider as many are already integrated with Flubit so it could be as simple as clicking a few buttons on your channel management console.