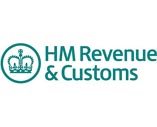 A Manchester based online trader has just been jailed for failing to register as self employed and pay income tax and VAT.
According to TheBusinessDesk he wasn't a casual trader, having turned over some £1.4m and owing a touch under £300k in unpaid taxes and interest.
Apparently he was caught by HMRC's efforts to stamp down on unregistered traders on e-marketplaces. HMRC are actively trawling the net and sooner or later will catch those who have failed to declare their income… particularly I guess, those who are turning over substantial sums.
It's a timely reminder that if you started out as a casual seller clearing out the house and have inadvertently stumbled into selling as a business (i.e. have you bought something to sell?), then it's time to get on the phone to HMRC and register. If you go to them voluntarily they're generally quite nice and helpful. If they come knocking on your door it probably won't be a pleasant experience.