If you've still yet to purchase a PayPal Here card reader, now's the time to do so. They're currently on offer at £49.95 until the end of October.
You can buy the card reader from PayPal and unlike other special offers it's also on sale in the Apple store as well. When the card reader launched it retailed at £99 so it's pretty much a half price offer.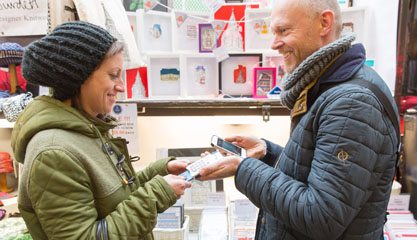 The only other costs you'll incur are a 2.75% transaction fee for every payment accepted with Chip and PIN cards and/or PayPal Check in. A transaction fee of 3.40% plus 20 pence is charged for card payments made by swiping the magnetic stripe or manually keying in the card details. These fees are domestic transactions only, additional charges apply for cross border transactions.
If there's a chance that your business will want to accept payments on the go, then the PayPal Here card reader not only saves you money compared to manually typing in the card details, it also give you protection from chargebacks as well.