Facebook are the ability to send or receive money between friends to their messenger app on Android, iOS and Desktop. Currently the feature will only be enabled for US funded bank accounts.
The first time you send or receive money in Messenger, you'll need to add a Visa or MasterCard debit card issued by a US bank to your account. Once you add a debit card, you can create a PIN to provide additional security the next time you send money. On iOS devices you can also enable Touch ID.
The money you send through Facebook Messenger is transferred right away, however it may take one to three business days to make the money available to you depending on your bank, just as it does with other deposits.
Facebook say that they have been "A dependable and trusted payments processor for game players and advertisers since 2007". Facebook processes more than one million transactions daily on their site and also handles all the payments processed on Messenger.
The question of course is how many people will want to use this. We've already got PayPal, Gmail payments, Barclays PingIt and any number of other alternatives. Just how many ways of sending money do we need and more to the point, do you want your friends deciding to message you a random payment on Facebook forcing you to add your bank account to a social networking site?
On the plus side, as it's based on debit cards (specifically not credit cards), the service is free to users, unlike many competitor offerings (e.g. PayPal's Venmo currently charges 3% for many bank cards). Another bonus is that there are no held balances, unlike PayPal, recipients don't have to remember to withdraw funds to your bank account.
Facebook's rationale is that conversations about money are already taking place, so why not enable the money transfer to take place right within the conversation. Both parties will have a record of the payment in their conversation history, although with the amount some users chat on messaging apps being able to check back and find a money transfer from a week ago, let alone a year ago, is going to be time consuming to say the least.
The payback for offering a free payments service is that it keeps users locked into the Facebook platform and Messenger and all the time you're spending on Facebook you're being exposed to Facebook Ads in your news feed which is where they do make money.
Currently there Facebook haven't announced plans to use Messenger payments for commercial purposes, although if you're chatting to a customer there's nothing to stop them paying you on Facebook messenger. In reality, in it's current form, it's likely to be limited to casual payments between friends.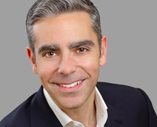 Don't be surprised if Facebook payments grows however, let's not forget that last year PayPal President David Marcus left to head up the Facebook Messenger team. David came to PayPal when they acquired his Zong payments startup and he's an innovator. He's not likely to stop at peer to peer payments so watch this space for Facebook's next payments announcement.