I had an interesting retail experience this week when I took a friend's daughter to buy a pair of football boots. You'd think it would be a relatively easy experience but it simply highlighted how unjoined up retailers and the Internet are.
With no intention of using the Internet, we wanted to choose a pair of boots and nothing is quite the same as being able to touch and feel a product in store so we ended up at Sports Direct in Reading. It didn't take long to decide on a pair of Nike boots trimmed in pink, but we wanted them in size 7.
Finding an assistant to help us was easy enough, but there were no size 7s in store and that's where things got interesting.
"Can we order them to pick up in store?" No, apparently we can't, we were assured that don't have the facility for stores to order in goods even though on their website Sports Direct offer click and collect.
"You can order them online", was the helpful advice of the shop assistant, although there are no handy tablet terminals for anyone without a smart phone. Of course having a pair of football boots and no box or part number wasn't particularly helpful but the assistant was there to advise that they were Nike Mercurial Victory FG boots.
Why is there no scan a QR code to buy from our website facility, let alone the ability to search by taking a product image and "find similar" facility. The website is basic text search which to be fair works, but it's not exactly cutting edge.
How to screw up with PayPal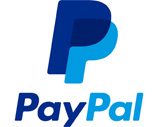 It was easy enough to find the product once we knew what they were and the next task was hen pecking my mobile keyboard to tap in my name, address, email address, telephone number etc.
It was only once I'd painstakingly typed all my details in that Sports Direct offered to let me pay with PayPal. Why are retailers happy to offer PayPal but stupid enough to make me type in all of the personal information when PayPal could auto-populate them in a single click? It's such a rubbish experience, if you're offering PayPal that should be the first option in the checkout flow, not the last option!
This isn't PayPal's fault but far too many retailers add PayPal as a payment option late in the checkout flow instead of at the beginning.
Spam me why not?
There were plenty of lovely confirmation emails and the boots should arrive on Monday, but just to make the retail experience even worse Sports Direct added me (perfectly legally) to their spam list and immediately started to bombard with me offers for football shirts and all sorts of rubbish which whilst my friends daughter would probably be interested in, I'm certainly not.
The thing is I'd opted for a bricks and mortar retail experience and it's only due to the inability of Sports Direct to serve me instore that I used the internet. Spam I did not want and didn't spot an option to opt out of although it was probably there. I've never been added to a spam list for purchasing instore which is what I really wanted to do on this occasion.
Is it really 2015?
There are a whole load of issues which I didn't expect buying a pair of football boots to reveal. We too often hear of retailers complaining about shoppers showrooming – browsing instore and then buying online. But that's exactly what Sports Direct encourage me to do. If I'd been on my own I'd have probably given up and bought them on eBay when I got home, but with an excited girl I persevered with the checkout.
The checkout is rubbish, but they offer PayPal, why not make it simple by importing my contact details from PayPal.
If they can't order products into store on behalf of a customer why don't they have kiosks to enable customers to purchase online.
There are also internal issues for Sports Direct, as far as they're concerned they just got a brand new Internet customer to their website. They don't know that I started off with an instore experience and only purchased online because I was forced to. How do they allocate budgets when they don't know where their customers come from and how do they attribute sales to stores to justify keeping their stores open?
Sports Direct aren't a small retailer, but it appears that a true omnichannel experience is still far off into the future. Their retail experience isn't connected to their online channels and even where they have joined up systems (e.g. PayPal), it's a cobbled together mish mash.
I'm not really having a pop at Sports Direct, like many retailers they've a ton of old retail systems to connect to their website and it's neither a quick, easy nor cheap job to do. It is however discouraging to see just how far retailers still have to go to deliver the omnichannel experience we're all told is just around the corner.