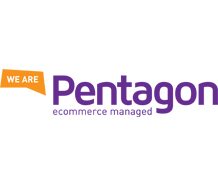 We are Pentagon have kindly agreed to give some additional information for Tamebay readers on each of the marketplaces they introduced at their recent Fashion Without Borders event. Today they're focusing on Lazada, a shopping and selling destination in Southeast Asia.
Pentagon are experts at launching brands and retailers on marketplaces and can smooth the path to getting you up and selling more quickly so, if you want some help getting set up on Lazada, give Pentagon a call.
About Lazada Group
Lazada Group operates Lazada, is the leading online shopping and selling destination in Southeast Asia. Launched in March 2012, Lazada has grown rapidly and is now present in six countries — Indonesia, Malaysia, the Philippines, Singapore, Thailand and Vietnam Lazada Group also has representative offices in the UK and Hong Kong, which drives the cross-border marketplace activities.
Lazada offers the widest selection of international and local products with an extensive assortment in categories ranging from consumer electronics to household goods, fashion and beauty products.
Currently, Lazada has over 55 million unique visitors per month, and enjoys the largest Facebook followers' base in Southeast Asia with over 12 million fans.
In March 2015, Lazada achieved a great milestone by reaching 1 billion USD of annualised GMV regionally. Having pioneered the ecommerce industry in the region, Lazada has also earned the trust and financial support of key investors, such as Tesco, Temasek, J.P. Morgan and Rocket Internet.
Lazada and the booming ecommerce in South East Asia
The increasing purchasing power, as well as insufficient shopping malls and rapid urbanisation, make Southeast Asia a great opportunity for ecommerce and a preferred selling destination.
In a region that covers more than 550 million people, an increasingly younger generation and a growing mobile penetration, Lazada is extremely well-positioned to capture the strong demand for ecommerce shopping. With mobile as a key strategy, Lazada now enjoys over 11 million downloads of its mobile app, since it launched its Android app in June 2013 followed by iOS app in January 2014.
Ecommerce return rates are generally lower in Southeast Asia compared to Europe which in part can be attributed to the offline shopping environment where returns are often not available to consumers. UK retailers can therefore expect a much lower return rate on Lazada compared to European marketplaces.
How easy is it to get started on Lazada?
Signing up on Lazada is easy and free. An expert from Lazada will create the account and help to get started with uploading products and providing training on how to manage inventory and orders. Getting started can take as little as 2 days.
Lazada's business model is set up to make it extremely appealing to sellers, as getting started on the platform requires no upfront investment. There are no monthly or listing fees either, and sellers are charged commissions only when they make a sale. Commissions depend on the product category, ranging from 3% to 12%, and include payment fees and a range of services such as local customer service.
What does Lazada's offering include?
Lazada offers its customers an effortless shopping experience with mobile and web access, dedicated in-house customer support and free returns. Selling on Lazada is equally easy and can be done directly in Lazada's Seller Center or by integrating seller's own systems with Lazada's API. Sellers have full control of their assortment, pricing, content and orders, and can chose to participate in the Lazada's marketing campaigns which attracts even more customers.
Lazada also offers various payment methods, depending on the country and local preferences, such as Cash-on-Delivery, credit or debit cards, online banking payment, etc. In November 2014, Lazada launched helloPay in Singapore, which is an easy-to-use online payment platform that provides consumers with a secure way of shopping online, with the platform soon to be launched in other parts of Southeast Asia.
In terms of shipping, sellers can use their existing shipping provider or one of Lazada's UK partners for preferential rates to Southeast Asia. Sellers will only need to make sure that they regularly check for pending orders and that the orders are ready to be shipped within 48 hours, with same day shipping being strongly preferred.
If you'd like to get started selling on Lazada, email [email protected] and of course the guys at Pentagon are ready to assist you and can do all the hard work for you.