Dublin based XSellco multichannel management solution have announced the acquisition of Florida based ReplyManager.
ReplyManager offers software solutions to help online sellers manage customer communications by providing easy to use, efficient tools that improve a sellers' ability to provide superior customer experiences. ReplyManager is the perfect solution if you're trying to manage messages from multiple eBay and Amazon accounts and of course can take care of business with auto-replies at times like Christmas.
Jodi Gaines Pereira, CEO of ReplyManager told us "We are really very excited about becoming part of their group. Ray Nolan and his team share a similar vision for creating tools to help online sellers, so when this opportunity arose, it quickly became obvious that this would be the right thing to do for the company and our customers".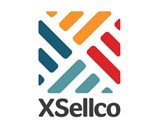 Ray Nolan, founder of XSellco added "ReplyManager has significant market penetration in the US and overseas markets and we believe it can help XSellco further accelerate the pace of growth of our rapidly expanding customer base. In Jodi and her team, we have found truly motivated and knowledgeable partners on whose years of market expertise we can draw to help us improve our products and design new ones".
Many congratulations to the entire team at ReplyManager and if you're a happy customer don't worry, Jodi will remain as CEO of the ReplyManager brand and she and her team will continue to have a central role in supporting the large customer base and further developing the product. You can also still test ReplyManager for free.