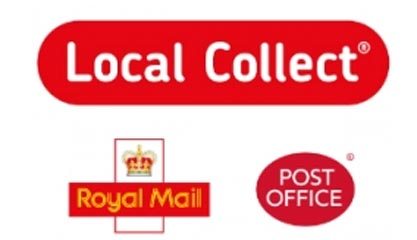 Royal Mail have extended their Local Collect network with the addition of new collection points at 1,222 Royal Mail delivery offices. Local Collect is already available at 10,500 Post Office branches across the country.
The 10% extension is intended to give consumers greater flexibility and convenience in choosing when and where to collect their online shopping.
Amazon is the first retailer to make use of the extended Local Collect network. From the 20th of October, Amazon shoppers will be able to collect online purchases from their local Royal Mail delivery office. This will ensure that purchases from Amazon can be collected from thousands of convenient Local Collect locations around the UK.
Local Collect is now available at 1,222 Royal Mail delivery offices which are open six days a week. Around 100 of these offices with the highest parcels volumes across England, Scotland, Wales and Northern Ireland are also open on Sundays.
Of course there is an alternative to Local Collect at your nearest Royal Mail delivery office – simply be out when the parcel arrives and it's likely to be held there anyway. However not only does this mean a needless trip for the postie, humping your parcel around all day unable to delivery it, but also the chances are that there will be a 24 hours before you can collect. Specifying that you'd like to collect saves a day and also means your parcel won't be left with the grumpiest neighbour in your street that you really didn't want to speak to.
Local Collect launched in 2013 in partnership with the Post Office and since its launch has been the UK's biggest single click and collect network. Local Collect is also available to all of Royal Mail's contract and SME customers, although you'll probably need a tiny bit of integration work done on your website. Our friends at NetDespatch can help with this at no cost to yourself.
The extension of Local Collect is part of Royal Mail's initiative to tailor its delivery services to the changing needs of UK shoppers and brands in a digitally enabled world.
Nick Landon, Managing Director, Royal Mail Parcels, said: "The success of Local Collect with the Post Office has shown the importance of having accessible, local options for consumers to collect their online shopping. The extension of the network to include Royal Mail customer service points gives more options and more flexibility to consumers, making Local Collect not only the biggest but also the most convenient collection network in the UK."