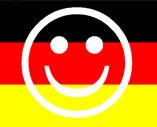 This week we are going to focus on tips for selling to Germany. Plentymarkets, originally a German company but who also offer their multichannel solution in the UK with offices based in London, have gathered together their top ten tips for attacking the German market.
We've already published three of the five tips on Language, Delivery and Returns and will publish an additional tip each day this week. Then on Friday you'll be able to download an eBook containing the additional five tips.
Why Germany?
Plentymarkets tell us that they recommend Germany as an ideal location for UK sellers. Germany is not only the most populous country in the European Union, but is also Europe's largest economy and the world's fifth largest economy in terms of purchasing power parity. The German e-commerce market is booming. By setting up shop in Germany, you can tap into this lucrative economy and give your business the international reputation that it deserves.
Tip #4 Payment
In the UK, most online purchases are paid for with PayPal or with credit cards and debit cards. But when in Rome, do as the Romans do. Debit cards work differently in Germany than they do in the UK. German buyers are also typically quite sceptical of entering their credit card information online.
This is why the most popular payment methods in Germany are PayPal, direct debit (bank transfer) and payment on invoice. If you want your products to sell in Germany, then you should offer these payment methods as well. At minimum, you should allow customers to pay with a bank transfer.
The new Single Euro Payments Area (SEPA) regulations make it easier than ever for buyers to transfer the money to your bank account at no extra cost. But be aware that bank transfers can take up to three days in Germany if the seller and buyer use different banks.
When offering payment on invoice, it makes sense to use one of the many different providers who specialise in this service (Billsafe, Klarna, etc.). Their job is to ensure that you get your money and that your buyers get their goods. This is particularly something to consider if your target group is over the age of 55.