David Spitz, CEO of ChannelAdvisor, opened their Catalyst Connect conference at The Savoy Hotel today talking about the pace of change on technology.
Technology
It's hard to believe that the Internet is only a couple of decades old and Smartphones even less, it's only nine years since the first iPhone was launched. The pace of change is much faster now than ever before, it took about 50 years for electricity to change from an innovation to being in just about every consumer's home in the country. It's taken less than a decade for smartphones to be ubiquitous.
Marketplaces and Amazon
David said that without a doubt Amazon is growing faster than any other retailer. Amazon are also probably growing much faster than their revenues reveal – their 3rd party sales contribute as little as 10% to their sale figures compared to 100% from Amazon retail products. Excluding grocery sales, Amazon are as big as, if not bigger than Walmart in the US.
Retailers worry about Amazon competing and putting them out of business. However if you look at the growth of their 3rd party sales it's pretty obvious that Amazon need third party sellers more than ever before.
David then mentioned other marketplaces such as eBay with their 169 million users are too large not to embrace, Sears, Newegg, AliEpress, Jet, Tesco and a relatively unknown but interesting marketplace Bluefly are all worth considering.
Mobile
Over 50% of clicks now come from mobile – not tablets but mobile handsets. Consumers love mobile apps but for most retailers there's a limited number of apps that a user will download.
David Spitz believes that the owner of a wallet such as Amazon, eBay, Google, Argos, PayPal and Apple have wallet information at scale. The number of entry points for consumer commerce are likely to narrow down to a dozen or so apps and desktop or browser based commerce will become near obsolete. If you accept that mobile and a small number of apps will be how consumers shop, and if you're not there you're most likely going to lose market share.
Google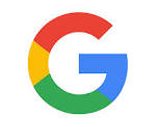 Google are doing their best to improve conversion rates on mobile. Whilst over 50% of clicks are mobile, conversions lag behind at about 30%. That's why Google are introducing things like a buy button on product listing ads to make mobile commerce frictionless for consumers. Google also shares data with retailers enabling things like remarketing to consumers who have viewed a product and not yet purchased.
Apple Pay for mobile website
Apple Pay will become available for mobile website before Q4 this year. Although Android has the largest share in number of handsets, Apple lead on the number of mobile transactions and could breath new life into mobile websites.
Messaging
Kids nowadays don't use email which is fast becoming a legacy way of communication. Facebook Messenger, Wechat, Instagram… these are the way that young consumers interact and so if retailer want to engage with them they need to change there customer service to a messaging world. This will be the shape of commerce applications in the future.
Beyond phones
The weakness of Amazon and eBay are that the user still needs to download their apps. If a pre-installed commerce app became prevalent on mobiles, either from Apple or Google, that might then become the default shopping app. This is why Amazon tried the Fire Phone.
Amazon are now moving away from the phone to the Amazon Echo, a device which sits listening for you to talk to it with commands such as playing music, saving a date in your diary or adding items to your shopping list. Third parties can also add apps to Amazon Echo.
Whilst it's easy to use a mobile, you still have to take it out of your pocket, wake it up, type or speak in a request and wait for the response. Now with Amazon Echo you can simply speak your commands and Echo is always listening ready to perform tasks. The companion app on your phone will then for example hold your shopping list from products you've added.
We've all become comfortable with mobile and accept that we need to be prepared for small screen customers. In another decade mobile commerce may have taken over from desktop sales and then be contracting in turn as Amazon Echo style products supplant them.