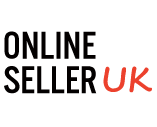 Online Seller UK will be holding a multi-channel conference in ancestor at the start of May. It takes place on the 12th at the UKFast Campus in Birley Fields,
The focus will be looking at how small online retailers can make the best of branching out and selling their wares across channels, rather than on just one.
You can find out more and get a ticket on their website here.
As the organisers say of the conference: "The event will follow a similar format to our other events, but will take place during the day and we will have 10 expert speakers sharing hints tips and stories including: branding marketplaces, ecommerce. cross-border trade, Digital marketing and conversion rate optimisation."