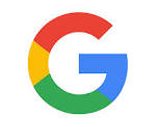 There is exactly a week left before many retailers who use Google advertising have an unpleasant shock and start to see item-level disapprovals for products that don't meet Google's new requirements.
You will need to add GTINs to your product feed if you target Australia, Brazil, the Czech Republic, France, Germany, Italy, Japan, the Netherlands, Spain, Switzerland, the UK, or the US.
From May the 16th Google will require GTINs for all products with a GTIN assigned by the manufacturer. This almost certainly impacts you if you sell new, brand-name products that are sold by multiple merchants. You won't be impacted if you sell used, custom, handmade, or vintage products but Google says that you can still improve your ad performance by adding unique product identifiers to your product data where they're available.
Google will want the GTIN (if assigned by the manufacturer), Brand and Manufacturer's Part Number (MPN) for all new products in your product feed (That's "new" as opposed to "used", not just a new feed!).
eBay Product Identifiers "Does not apply"
If you're one of the eBay sellers who blithely bulk edited all their items to "Does not apply" then sadly your eBay listings will likely never appear on Google again. If you're wondering why sales are down this could be the reason.
eBay have been haranguing sellers for months to ensure that product identifiers (GTIN, Brand and MPN) have been added to all our listings. This is the reason why.
Why are Google insisting on Product Identifiers?
Google say that "GTINs help us understand exactly what you're selling. When we understand what you're selling, we can help boost your ad performance by adding valuable details about the product and serving the ad in a more relevant way to users. This also means that your ads can serve in more places on Google, YouTube, and our partner sites. Merchants who've added correct GTINs to their product data have seen conversion rates increase up to 20%".