I've known Jane Bell for over a decade, having first met her on the 'PowerSeller Panels' at eBay Universities, long before Tamebay was born.
As well as running her own business, Jane has helped hundreds of businesses over the years. She's an expert in Best Match and can delve into a listing and almost instantly tell you why it's not performing as well as it should. One of the things I really like about Jane is that she demonstrates her success measured against how your eBay metrics perform – her goal is to drive the green lines on your seller reports upwards and she knows how to get it done!
Jane has also been a regular contributor to Tamebay with many guest posts published over the years.
Who is the eBay Anorak?
I'm a total eBay addict and eBay Anorak by name and by nature. My background is in Cost Analysis, Product Costing, Management Accounts, Human Resources and Payroll. I grew up in a self employed family and I've been trading on eBay since August 2002 first as a hobby seller and then full time after being made redundant.
I took the Education Specialist trained by eBay Qualification in 2008 and have been helping eBay sellers grow for nine years. I have four eBay businesses that I work regular hours with on a weekly basis and a client base of over 100 businesses seen at regular intervals.
What do you offer?
Whatever eBay help you need. Anything from 1 hr surgery ad hoc help, to managing listings and fulfilment for UK and European clients.
My most successful service is the daily eBay Consultancy service, this is an intense day with 30 days support to follow. I can help with listing upgrades, promotions management or any part of eBay selling advice or help you need. You'll not find any contracts, no death by PowerPoint, no get rich quick schemes just honest time served eBay experience and advice tailored to your account and your eBay business that simply works.
Why would a retailer use you instead of your competitors?
I have 15 years eBay trading experience over many categories and businesses. I have a top rated seller account and run a featured store in addition to managing other accounts for UK and European sellers. I'm addicted to eBay and I live and breathe the site 12/7 and read everything so you don't have to. I know how eBay works and how to get the best from it, you know your business and category and it's where these two merge we get the resulting boost in traffic and sales. I'm an eBay Best Match search geek… just an eBayAnorak.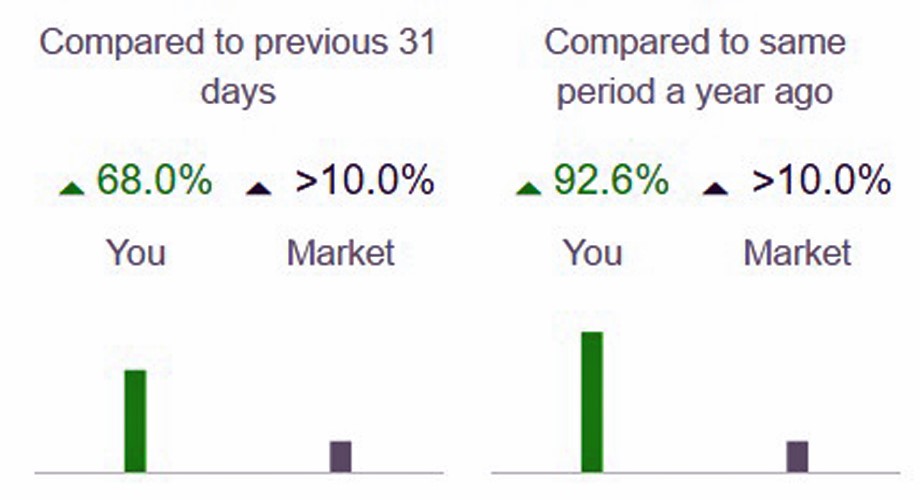 Tell us about the different services you offer
Full day consultancy & 30 day support package at your premises or you and your team travelling to me in South Derbyshire.
1 hour eBay Surgery over web screenshare (GoToMeeting)
You can book and pay online on my website for the above services.
Listing and account management service available. Whatever eBay selling help you need, just ask.
What would your ideal client look like?
I work with many sellers in many categories so there's no ideal size, I have experience of all types of eBay businesses, small or large. My eBay for business clients range from those managing their eBay business from home in their spare time taking ad hoc hours in online meetings when required to my largest clients with turnovers i excess of £50m per annum. I see many companies on a regular basis to make sure they are up to date with all the eBay changes and policies to get the best from their eBay shop and listings.

Is there anything else you'd like to tell Tamebay readers?
I can provide references and contact details of current clients if required, you can book an eBay Consultancy day or an online meeting at JaneBell.co.uk. If you would just like a chat to see how I can help your eBay business? Book a free call online.
I like to grow green lines on your eBay seller hub, call the eBayAnorak!
Contact the eBayAnorak
You can contact Jane on +44 (0) 115 714 9996 or via email at [email protected] as well as booking at janebell.co.uk

facebook.com/eBayAnorak



twitter.com/eBayAnorak



linkedin.com/in/ebayeducationspecialist