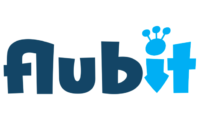 Continuing our Marketplaces 2018 series, today we look at Souq.com. To find a full list of marketplaces we've written about already, visit our Marketplaces 2018 page here.
Marketplaces 2018 is produced in association with Flubit.com, the largest UK owned marketplace to sell your inventory on.
---
Web address: Souq.com
Marketplace Overview
Souq.com is an online retail and marketplace website in the Arab region, featuring more than 9.4 million products across 31 categories including consumer electronics, fashion, health and beauty, household goods, and baby related goods. It reportedly attracts over 45 million visits per month, with localised operations in the KSA, UAE and Egypt. Souq.com also says it offers a convenient and safe online shopping experience with secure online payments and also the option to pay cash on delivery of the goods.
Souq is owned by Amazon and, as such, enjoys some similarities with the US-based ecommerce giant including the Amazon Global store. Kindle devices are already available with Souq and doubtless Alexa products will soon be part of the experience.
One of the most popular shopping days of the year is the "White Friday" sale which closely mirrors Black Friday, that's popular elsewhere in the world.
Seller registration and requirements
To get registered on Souq.com, in a similar process to Amazon, you'll need to register and receive approval. You can do that here. Fees are payable in a similar way to Amazon too: referral fees are payable and variable by category.
Product listings and fulfilment
Souq operates on a catalogue basis meaning that you'll need to offer your product identifier to make your products available to shoppers. Merchants fulfil their own sales. Although, considering that the marketplace is now owned by Amazon, it seems most likely that an Amazon style FBA service may become available in due course. Indeed, in general, Souq will likely become much more like Amazon over time.
Tamebay's take on Souq.com
That Souq is owned and backed by Amazon should be reassuring to merchants thinking about expanding into the region. And whether it is of interest to you as a merchant will depend on what you sell and how adventurous you are. Proficiency in Arabic by you or one of your team will be a huge advantage, as will familiarity with the arabic world. There are still significant cultural differences when compared to trading in Europe, specifically the popularity of making payment on delivery.
Ecommerce is growing swiftly in the Middle East and it represents a significant sales opportunity but anecdotal evidence suggests that the infrastructure may not yet be adequate to power ecommerce. In particular, merchants who have sold on Souq have noted that the reliability of fulfilment and delivery in the region can be hit and miss.