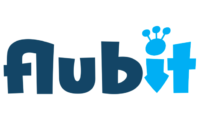 Continuing our Marketplaces 2018 series, today we look at Abebooks. To find a full list of marketplaces we've written about already, visit our Marketplaces 2018 page here.
Marketplaces 2018 is produced in association with Flubit.com, the largest UK owned marketplace to sell your inventory on.
---
Web address: abebooks.co.uk
Marketplace Overview
Abebooks is a marketplace owned by Amazon. It specialises in second hand and unique tomes and has a good reputation with collectors and enthusiasts. That said, it is a bit fusty in its look and feel and could certainly become a more engaging outlet.
As they say:
AbeBooks is a global online marketplace for books, fine art, and collectables. We facilitate the sale of books, art, and collectables by connecting sellers with buyers all around the world. As a seller on AbeBooks you describe, store, and ship your items yourself. You also set your own shipping rates and speeds. As a seller on AbeBooks your items will automatically be listed on our six international platforms.
– Abebooks
You have numerous options when it comes to selling second hand books with Abebooks. The options are laid out here. To find out more, then this video will be of interest:
https://youtu.be/H4vXvF6l7kw
Seller registration and requirements
The levels of seller that will suit serious marketplace sellers with suitable stock will be "Bookseller" and the registration process is available here in full detail.
Listings, fulfilment and payments
Because it is a market that focusses on second hand and unique items, sellers are in charge completely of their listings and inventory management and presentation. Merchants are also in control of the fulfilment process on their own terms and make their own arrangements. International trade is popular on Abebooks.
There is published information on the Code of Conduct and also seller performance expectations on the site here.
Tamebay's take on the Abebooks marketplace
If you are a serious seller in the rare, specialist or antiquarian books field then Abebooks will probably already be on your radar: it's undoubtedly the market leader in the field and a well known brand to bibliophiles. But it is also a hard taskmaster as a marketplace and is, as is much bemoaned by some merchants, just "Amazon in disguise." It has also recently attracted ire for trying to closing down a number of national websites in a cost-cutting exercise (which we wrote about here). Abebooks was not going to be available in Hungary, the Czech republic, South Korea or Russia. The pressure from sellers has reversed that decision.
And whilst that may not impact you, it is a useful reminder of the power that the marketplaces enjoy over merchants: they can quite easily pull the plug on your sales without consultation or hindrance.
We'd be interested to hear from merchants who are already selling here to accurately ascertain how viable it is from people in the industry. Does it work?