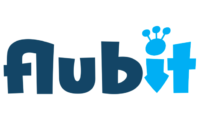 Continuing our Marketplaces 2018 series, today we look at Reverb. To find a full list of marketplaces we've written about already, visit our Marketplaces 2018 page here.
Marketplaces 2018 is produced in association with Flubit.com, the largest UK owned marketplace to sell your inventory on.
---
Web address: Reverb.com
Marketplace Overview
Reverb is a specialist music equipment website and marketplace where all manner of items and gear, whether it's mics, guitars or computer stuff is traded. One thing is very clear: the highly specialist marketplace is thoughtfully honed to passionate music lovers. It appears to be predominantly popular in the United States.
Millions of musicians, gear fanatics, and collectors shop on Reverb every month — we'll get your gear in front of them. Listings on Reverb are regularly advertised through Google and our partner sites, and our favorites make it into emails, social media promotion, and Handpicked Collections.
– Reverb
Seller registration and requirements
Very much in the vein of eBay, it is free to register on and approval isn't required. Merchants are in charge of generating their listings content. The marketplace also offers a pricing guide service to merchants to help sellers price their items at the most competitive price possible. There is also a handy guide to shipping prices available to merchants too.
Listings, fulfilment and payments
Fulfilment is made by merchants and they don't offer any specific shipping services there. There are no listing fees and the sales commission per sale is a flat fee of 3.5%. Which seems rather reasonable compared to other marketplaces. You can browse the selling guide here.
Or watch this video:
Payments can be made by PayPal but they recommend that you use the Reverb payments service because it's cheaper. Reverb Payments. PayPal, in the United states clocks in at 2.9% plus 30 cents per transaction but Reverb boasts that they only charge 2.% of the sale price plus $0.25.
As they say of their payments service:
Not only is it more affordable than using PayPal, but the protections you receive as a seller using Reverb Payments are far greater than what you'd receive with PayPal, which is typically a very buyer-centric service. Beyond that, your funds are either paid out to your account as Reverb Bucks for use on the site or deposited directly into a checking or savings account of your choosing, as opposed to having to wait on PayPal's processing time when trying to withdraw those funds to your bank. 
– Reverb
Tamebay's take on the Reverb marketplace
There are some testimonials available on the website that suggest that it is of particular interest to businesses and merchants who specialise in the field but a cursory look at the site and the items for sale suggests that it is more useful to individuals and hobby sellers who are hawking a few things here and there.
It is certainly an attractive and well organised online marketplace and it should be on the radar of specialist retailers in this sector. But what we cannot ascertain is how successful it is compared to the likes of eBay and Amazon. And certainly in Europe it remains a largely unknown brand.
Have you used this marketplace to sell? We would love to hear about your experiences.