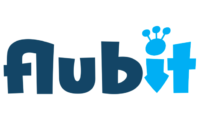 Continuing our Marketplaces 2018 series, today we look at GittiGidiyor. To find a full list of marketplaces we've written about already, visit our Marketplaces 2018 page here.
Marketplaces 2018 is produced in association with Flubit.com, the largest UK owned marketplace to sell your inventory on.
---
Web address: gittigidiyor.com
Marketplace overview
GittiGidiyor was founded in 2001 and is notable because it became Turkey's leading ecommerce marketplace very quickly. eBay bought the company in 2011 and that strengthened its position as the industry leader in the country. They say they enjoy 60 million monthly visits on average and have the regular custom of nearly 19 million registered users. As of the end of 2018, GittiGidiyor is still the most popular online shopping site in Turkey with over over 15 million products in more than 50 categories. 64% of shopping traffic comes from their mobile app which they say has been downloaded more than 5 million times.
They say that GittiGidiyor hosts those millions of products at what they term as "accessible prices. They offer a marketplace service to both individual sellers, as well as SMEs and also larger enterprise. The site also offers the GittiGidiyor Cadde that serves as a showcase to the official stores of big popular brands.
Seller registration and requirements
It's pretty free and easy to register with GittiGidiyor. You'll need a valid email address and the usual personal details as well as a valid credit card to start selling.
Listings, fulfilment and payments
Merchants create listings and fulfil in a similar way to the same on eBay. But one of the aspects of this Turkish marketplace that represents a challenge is that PayPal was suspended in Turkey a few years back. It hasn't been reported as to whether the new Adyen system will extend to the eBay owned company. And as eBay said in 2016 regarding this change:
Due to the suspension of PayPal operations in Turkey, eBay customers will not be able to send or receive funds using Turkish PayPal accounts. This does not impact PayPal accounts registered outside of Turkey. eBay is exploring alternative solutions. Turkish customers will still be able to transact domestically via GittiGidiyor.
– eBay
Tamebay's take on the GittiGidiyor marketplace
As is typical when considering international marketplaces, the size and attraction of the opportunity is very much determined by the goods you sell and the level of your ambition. And when it comes to GittiGidiyor the major obstacle to an international ecommerce merchant, the biggest challenge, is with regards to language. How good is your Turkish? And don't forget about fulfilment: postal services to Turkey for parcels and the like are not as efficient as some some other nearer and more accessible nations.
Have you used this marketplace to sell? We would love to hear about your experiences.