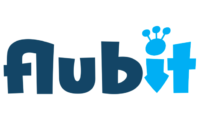 Continuing our Marketplaces 2018 series, today we look at Jumia. To find a full list of marketplaces we've written about already, visit our Marketplaces 2018 page here.
Marketplaces 2018 is produced in association with Flubit.com, the largest UK owned marketplace to sell your inventory on.
---
Web address: jumia.com
Marketplace overview
Jumia is an online marketplace that is hugely popular in Africa. And, it often seems, we don't write and think about Africa enough, despite it being a continent with a burgeoning population of nearly one billion people.
But, that said, Africa is a small market: ecommerce represented a minuscule $20 million there in 2018 and even by 2022 there will be a growth rate of 11% amounting to almost $32 million according to predictions. These are not enormous numbers.
Jumia is a leading online marketplace available in Algeria, Cameroon, Egypt, Ghana, Ivory Coast, Kenya, Morocco, Rwanda, Senegal, Tanzania, Tunisia and Uganda. They claim to have 162 million registered and active members across those nations..
As executives said at the company earlier this year of their ambitions and advances recently:
We made great progress in 2017 with significant growth of the business, driven by technological innovations and improved relevance of the offering of goods and services. This growth is demonstrating the robust momentum in our core businesses and markets, and the increased adoption of online services by African consumers. We are also seeing good results from our strategy to further develop our logistics platform and our payment platform. Our customers continue to benefit from increasing access to great services, quality products, improved customer experience and the tremendous convenience of being able to shop online.
– Sacha Poignonnec and Jeremy Hodara, Jumia co-CEOs
Registration, listings, fulfilment and payments
The seller fees payable vary from between 2.5-20% depending on the category and vertical. Electricals are a very popular sector and attract bigger commissions.
Pretty much everything you need to know about selling and fulfilling on Jumia can be found in the Jumia University Youtube channel which has a stack of video content here.
Merchants are entirely responsible for fulfilment. A serious concern when dealing with buyers in African nations, if you don't have a fulfilment partner in country, has to lie with dispatch. The level of service you can access and offer will entirely depend on the countries you are selling too because the postal services are variable in quality across the continent.
Even so, seeing as it is Christmas, you might like to check out the Jumia 2018 festive video here:
Tamebay's take on the Jumia marketplace
We are alive to the possible irony of looking to Africa for ecommerce opportunity and, specifically, today's current look at one based squarely in the fraud hotspot of Nigeria. The brother of the former finance minister will likely have been in touch with you giving a seemingly attractive financial offer at some point in the past.
So it's perhaps a good time to start thinking about Africa and its online retail potential. It's not the most obvious option yet. And it is also understood that Africa is a new horizon in ecommerce that will be worth considering in the years to come. Maybe an early entry to gain a toehold may be a wise move?
Have you used this marketplace to sell? We would love to hear about your experiences.