Choosing a fulfilment partner is never an easy decision, you want someone that understands your business and, whether you are turning over millions or are a micro business operating from a small unit, you want a fulfilment partner that can grow with you. That's where PHL come in – as an owner managed business they understand the care and attention you lavish on your business and they will partner with you to do the same.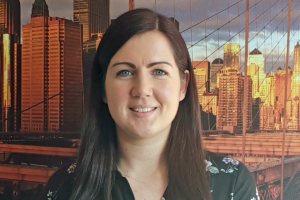 PHL work with start ups and multichannel businesses as well as those already shipping 1,000s of orders a day but more importantly they work with you to understand what matters to your business including coming to see you in person and inviting you to their premises to ensure there's a good fit.
We spoke to Laura Palmer, Business Development Director at PHL to find out more:
Who are PHL?
PHL is an owner managed business specialising in the provision of bespoke Promotional Fulfilment, Order Fulfilment, Distribution and Customer Care services within the Ecommerce and Marketing sectors.
We are dedicated to helping our Clients achieve growth, customer retention and increased profitability and provide first class affordable warehousing, fulfilment and distribution services tailored to our client's needs and requirements.
Established in 2003, PHL began its journey providing contract packing, product assembly and handling and fulfilment services for the Marketing sector. Over the last decade, we introduced our ecommerce fulfilment services and with a highly skilled and experienced team, we have grown into a successful, reliable and innovative company that is dedicated our client's success and growth.
What do you do now?
Our core focus is providing a one stop shop for businesses requiring Order Fulfilment and Distribution services within the Ecommerce industry. Over the years we have innovated our technical infrastructure, fulfilment and customer care services to provide flexible, bespoke, tailor-made solutions that best fit your requirements and ethics, ensuring your consumers have a positive customer experience.
We achieve this by spending the time to understand you and your requirements, as well as using the latest in cutting edge technology with our own in-house technical services team, allowing us to provide a solution which always delivers.
PHL services include
Cost Effective, Barcode Pick and Pack Operation
Worldwide Distribution
Secure Storage in our 75,000 sq. ft. warehouse
Multi-channel Integration
Marketplace Fulfilment Solutions
Customer Services
Returns Management
Complete Stock Management
Trusted Payment Solutions
Why PHL?
Whether you are a new start up, an eBay or Amazon seller, wholesaler or an established ecommerce company, we will work with you to understand and meet your exact needs all the while freeing up your time to focus on growing the business and saving you money.
We take the time to full understand you, your products and your requirements to create a bespoke, tailor-made service to support your business success and growth.
We promote flexibility to our clients, which means you can choose to use a single service or 'pick and mix' from the wide range of services and couriers.
We also hold a number of licenses to meet our client's requirements, such as:
MHRA License

Allowing us to store, distribute and supply human medicines, which includes:

Medicinal Products Derived from Blood
Immunological Medicinal Products
Traditional Herbal Medicinal Products
Prescription Only Medicines (POM)
General Sales List (GSL)
Pharmacy (P)

GDP (Good Distribution Practice)

Alcohol License

We hold both a personal and premise license to store and distribute alcohol
With a Quality Assurance & Regulatory Affairs Director on site full time, you can have peace of mind knowing your products and orders are being handled and fulfilled to ensure your consumers have a positive experience.
What type of business should be interested in PHL?
No two clients are the same and we understand that business strategy, values, operating processes and products are very different.
A number of our clients ship directly into Amazon (which we handle on their behalf), some are multi-national corporations and others are smaller start-ups looking to grow and expand their business. The vast majority are multi-channel sellers with an ever increasing demand from consumers and businesses alike.
Therefore whether you have 5+, 100s or even 1,000s of orders to pick, pack and ship per day we have the capacity, experience and technology to ensure you benefit from partnering with a fulfilment company, like us, who are passionate about your success.
What do you offer micro businesses?
For micro companies, it is all about ensuring they have the right support and tools available to allow them to grow. Therefore we have ensured that our services are flexible to allow them to choose the right services for them and to add and remove services as they grow and change.
We currently work with a number of micro companies who trade on single or multiple platforms, and we tailor the level of service and support to meet their requirements.
Case Study- Gorgeous Shop
Over 10 years ago, Gorgeous Shop was in a small unit with little to no room to expand. PHL organised for all stock to be moved and set up over the course of a weekend to ensure no 'down time' for consumer orders, with orders dispatched on Monday as usual.
We helped to improve their systems and scalability during peak season, when order volumes can triple in size, to ensure each order placed before 3pm is dispatched the same day.
Since PHL began supporting Gorgeous Shop they have seen a 10% month on month growth which continued for a long period of time and enabled them to evolve from a .co.uk to a .com company, shipping orders worldwide. Over the last few years we have also managed their marketplace fulfilment, both Amazon and eBay, shipping orders direct to consumer as well as into the Amazon hubs.
Tell us about integrations with marketplaces and couriers
We understand that even if you outsource your Ecommerce Fulfilment, you will still want to be in control. That is why using our cloud based Order Management System (OMS) gives you instant, detailed, real time visibility to orders and stock, putting you in control, saving money and making customers happy. Providing you have internet access you can login anywhere in the world!
Your online access comes with a wide range of reporting meaning you can say goodbye to downloading confusing spreadsheets and cross-referencing calculations. You can also receive low level stock alerts and best before date alerts to help you manage your stock efficiently.
The OMS can be integrated with your current Ecommerce store(s) (your own website or a marketplace like Amazon), to allow us to receive orders as they are placed by the customer.
In addition, we are able to manually add orders taken over the phone and access can be provided for you to login and add orders that are to be sent to key influencers, buyers etc.
How do you on-board new clients?
For us it is all about the personal touch, when a new client comes on board we spend time to fully understand their business and products, this builds the relationship but also ensures that we are working as part of a team with the client.
We often arrange visits both at our site and the client's office, this immersive experience allows us to ensure the tone of voice used for customer care, the service, the packaging and the way the products are presented to the consumer are best in class and the end result is a positive customer experience.
What should I do next?
If any of the above sounds like you then please contact us to discuss your requirements on 01938 551 919 or via [email protected]