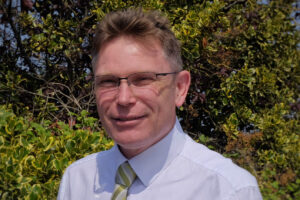 With the possible challenges of Brexit, online sellers have had to focus on International shipping and consider new solutions. With that in mind we've spoken to Steve Ferguson, Managing Director of Spring UK who have solutions available for both large and small online sellers.
As the cross border solutions arm of a national postal supplier they are in a unique position, compared to most carriers, of having postal agreements with other national postal suppliers around the world combined with private carriers to ensure your sales are swiftly and safely delivered. Too often, solutions are tailored for large retailers with high shipping volumes and Spring GDS can certainly assist but if you're a small retailer with lower volumes, read on because they can assist you too:
Who are Spring GDS (Global Delivery Solutions)?
Spring GDS is the international cross-border solutions arm of PostNL, one of the largest postal providers in Europe. The 'GDS' stands for 'Global Delivery Solutions', a capability – built on 13 offices worldwide, spanning three continents and covering 190 countries – which has seen us chosen by numerous leading brands to provide e-commerce and mail support. As an autonomous broker, our core strength lies in providing 'best fit' international deliveries and European returns across the most reliable postal and commercial networks and, by working with local specialists, we offer the best last-mile experience available.
What solutions do you offer?
We pride ourselves in offering creative solutions to customers requiring global services, especially those essential to fast, secure and cost-effective e-commerce shipments.
By tailoring a broad range – everything from traditional Mail to Packets & Parcels, Tracked and Untracked solutions to Express Domestic & International services – to client needs. We can enhance the options available to their own customers, no matter whether they are established online brands or growing SMEs.
We even cater for start-ups and micro SME's via our partnership with www.sendmyparcel.com, something which utilises cutting edge technology and Spring's broad portfolio of Tracked and Untracked products.
What services do you provide?
Spring GDS offers a broad suite of services comprising five categories: International Tracked, International Untracked, Domestic Tracked, Express and Returns.
By leveraging the Post NL license, we also have access to the UPU, EMS and EPG postal networks as well as bespoke bilateral agreements with international postal companies for added value services.
Commercial arrangements with leading private carriers mean that we're able to boast the broadest possible portfolio with the most flexible delivery options, such as PUDO or In-Flight diversion – to suit all types of orders. Whether based on weight, value, speed and, most crucially, consumers' own delivery preferences
How would tracking integrate with marketplaces?
Over the last 18 months, we have invested heavily in channel connectors and marketplaces.
As well as supporting full API integration with Linnworks, Scurri and Mintsoft, we have released plug-ins for eBay, Amazon, Magento 1 and 2, WooCommerce, OpenCart and PrestaShop. A similar facility with Shopify will be available by early October.
It allows e-tailers to print seamlessly and directly from these platforms, and track parcels from within the same environment.
Given that Spring GDS prints final mile barcodes, we not only don't have to relabel shipments upon receipt at our hubs but our tracking barcodes are end-to-end.
What sets you apart from your competitors?
Spring GDS functions as a trusted advisor. Being a broker, our business model is all about relationships – using our knowledge to provide customers with the most effective, tailored services.
Unlike competitors, we are not tied to a single delivery method via one network but work with a broad range of providers to find the best fit for clients.
We don't expect customers to know every single country's delivery preferences. Our specialism is in identifying the most suitable method for each of their intended destination.
By creating such bespoke, end-to end solutions, we increase first-time delivery success rates.
What type of retailer should be interested?
The breadth of delivery services which Spring GDS is able to access means that we're able to easily meet the demands of a vast spectrum of e-commerce brands, ranging from the very largest Tier One retailers to online shippers sending between 50 and 500 items per day.
Adding www.sendmyparcel.com into that mix, the potential customer footprint is widened still further to cover any marketplace and online shipper.
Even shippers with small volumes can access the Spring network via parcel shop drop-off points, thus benefiting from a vast array of services to compete with more established brands to supercharge their growth.
How can you help my grow my business?
The nature of business growth can be influenced by a variety of factors, including increasing revenue in existing territories or new markets, cost reduction or diversification.
As a broker and trusted advisor to brands both large and small, Spring GDS has the expertise and the services to meet all of a customer's changing needs.
For instance, supplier management tends to become increasingly important as businesses grow. Spring GDS allows retailers to optimise workflow, reduce delivery cycles and work with customers so that they have a truly best fit across their business.
What should I do next?
Every business is different, so we use our expertise to create a very individual mix of deliveries and returns for each client, best suited to what they and their customers need.
You can find out even more about how we work here.
Alternatively, to see how we can help you, get in touch by 'phone 0208 574 1414 or [email protected]
You won't find pushy sales people, just knowledgeable staff who want to do their best to support you and your business.
We are Spring GDS and we're here to help.