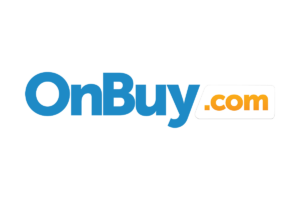 Continuing our Marketplaces series, today we look at a new marketplace – OnTruck.
Our Marketplaces series is produced in association with OnBuy.com – One of the fastest growing marketplaces in the world.
Web address: ontruck.com/uk
Marketplace Overview
What began as a simple pilot project for digital freight startup Ontruck has helped overcome the ongoing transportation challenges presented by the COVID-19 pandemic. A new service in full, national distribution, the first of its kind for the UK market, enables shippers to book national full truck loads for long-haul while also providing access to instant real-time quotes and driver availability.
This new offering links together core routes for distribution, connecting operations from Greater London to the North West, Manchester, and Yorkshire to provide shippers with a full end-to-end transport solution.
While adding a national product to its current regional activities was a logical next step for Ontruck, the company never imagined the significance this new offering would have for the industry. As the service launched in March, volatile market demand from the pandemic sparked a new need for the flexibility and full 360° service offered by this new national distribution. Overnight, shippers had to rethink their business models and fortunately, our national service came as a timely solution to help them move goods such as food, beverage, and PPE throughout the country in an efficient way that guarantees security and predictability.
With this national service, Ontruck can quickly distribute demand for long haul transport across the UK. For truck drivers and transport firms whose sectors may have stopped amid the outbreak, this service can also provide new revenue opportunities to deliver goods in more active sectors. Already, the database of carriers joining the platform has increased by 20% as new drivers continue to sign up. Ontruck's client base has also now grown to include PepsiCo, Decathlon and Amazon to name a few.
Seller registration and requirements
The OnTruck marketplace has been designed with small operators who have less than 5 vehicles in mind with the goal of making your working life easier. THey pay you at 30 days from invoice date and give you live customer service to make sure your day runs smoothly.
For larger operators, OnTruck technology offers fleet managers full end-to-end transparency on all jobs, and flexible planning to fill empty capacity.
To register as an operator click here.
Product listings and fulfillment
As a reverse marketplace, it's businesses looking to have goods transported that create the listings. You'll then be able to:
See availability of hauliers

We partner with the best and most trusted independent hauliers with a large variety of vehicles available.

Have visibility of your goods

Have peace of mind throughout your shipment with Ontruck's live tracking.

Efficiency & Service

OnTruck use in-house technology to optimise routes, giving you efficient service at great prices.
Services offered include

Distribution (several pickups and drop-offs)
Partial load (LTL – Less than truck load)
Full truckload (FTL)
Tamebay's take on OnTruck
It might seem strange to be writing about a trucking marketplace on Tamebay, but we are aware a number of sellers are operators and deliver their own goods often then returning to their depots empty, and that at time merchants will want pallets or containers full of stock delivered from ports to their premises. The OnTruck marketplace is an opportunity for operators to either fill their outgoing trucks with LTL from another business or pick up a return load. For those who have incoming stock or large outgoing consignments that they don't have capacity of the vehicles to handle, OnTruck can connect you with operators that can help.