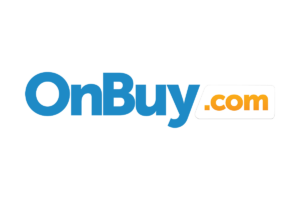 Continuing our Marketplaces series, today we look at a new marketplace – Bazar.
Our Marketplaces series is produced in association with OnBuy.com – One of the fastest growing marketplaces in the world.
Web address: bazarapp.co.uk
Marketplace Overview
Bazar is a new UK based ethical shopping app and the inspiration of family members Alix Cope and Finley Cope who saw an opportunity to launch an app-based marketplace, which would connect buyers with sellers by forming a community for sustainable and ethical life products. It's key differentiator the commitment to ethical and sustainable products whether they be from artisans, micro-sellers or a larger brands.
Bazar's vision is to revolutionise ethical consumerism, enabling customers to explore and buy verified ethical, eco-friendly and pre-loved items within a few simple taps, in a unique single, interactive, social marketplace.
"Essentially if we can make a small contribution towards a better environment and promote just dedicated ethical brands, then we help create a positive impact towards the planet's health and that's a step in the right direction. Our mission is to promote conservation, planting of trees, protection of Bees and cleaner Seas. Help us all get to a better place."
– Alix & Fin
Seller registration and requirements
Anyone can sign up to the Bazar app to sell Pre-loved or Artisan goods. You will need a mobile phone number and valid email address. Registering for the app takes just a few minutes and users can download the app on Apple Store and Google Play.
However, if you are an ethical brand or retailer you will need to apply for Pro Seller status by visiting bazarapp.co.uk. For Pro Seller status, you will need to have an ethical brand, an inventory of products and a website shop. The Bazar team will then review your application and notify you of your successful or unsuccessful application.
Product listings and fulfillment
By registering as a Pro Seller you can take advantage of Bazar's free Pro Seller Dashboard functionality. For brands and sellers of ethical products; the Pro Seller Dashboard will provide rapid access to upload products in bulk, manage your inventory and sales whilst connecting directly with your customers.
Once registered as a Pro Seller, although the convenience of uploading in bulk will appeal, there will be times when you need to upload just a single product and you can still use the app to do this. The new product will also be added to your Pro Seller Dashboard automatically.
Categories
Categories include Ethical & Sustainable Fashion, Health & Beauty, Sport & Leisure, Home & Lifestyle, Arts & Crafts, Made in Britain, Home Décor, Gifts & Novelty, Vegan, Eco-friendly, Food & Beverages, Baby, Kids, Cruelty-free, Plant-based, Organic, Vintage, Artisan, Pre-Loved, and much more.
Fees
There are no registration fees, no subscription fees and no listing fees. Final value fees start from 9.9% +20p (including Stripe payment processing) and reduce to 8.9* +20p for sales over £1000 and 7.9% +20p for sales over £2000.
Tamebay's take on Bazar
This is a new marketplace and, as most new marketplaces need to, will appeal to a niche audience but one that is growing massively. We are living in a changing world and morally and ethically conscious consumers are a fast growing market sector driven by high profile events such as Attenborough's Blue Planet.
The basics are all there with bulk uploads and the ability to manage your inventory with a Seller Dashboard. And as a social app communication with buyers is baked into the platform. The one thing that might hold you back is the lack of integration with multi-channel management platforms, but for many sellers of pre-loved items this is perhaps less important than for FMCG products.
You will be welcomed on Bazar if you have an existing web shop and sell ethical, eco-friendly and pre-loved items.