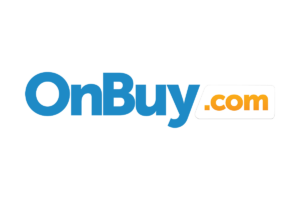 Continuing our Marketplaces series, today we look at a new marketplace – Luxecycled.
Our Marketplaces series is produced in association with OnBuy.com – One of the fastest growing marketplaces in the world.
Web address: luxecycled.com
Marketplace Overview
Set up by South West London couple Gilly and James Carr, Luxecycled is a new marketplace who only sell recycled products made or designed in the UK. They are not mass-produced but crafted from a minimum of 75% recycled materials. Many ethical sites sell organic, fair trade and sustainable products which is fantastic, but we want to encourage innovative reuse by bringing together a range created from that which already exists.
Gilly has a design background, having a photography and design degree and many years in luxury product retail management, including a stint as a buyer for Harrods. She has worked in many design areas, interiors, clothing etc, and has sold her own work privately and on online platforms similar to Luxecycled, giving her a thorough understanding of the process and requirements from both the perspective of the buyer and seller.
James has primarily been in the organic business from its early stages in the 1990s. As a couple, they opened their first business, a 100% organic store and delivery in SW London in the late 90s. Within a year it was rated highly in the directory of Best Shops in London and they later sold the business to concentrate on family and other commitments.
"We have a long-standing belief in more sustainable and ethical living practises and as such had been looking to start another eco-conscious venture for some time. We had the idea for Luxecycled some years ago but initial investigations proved it was too forward-thinking for the time and too few good quality products were available. The world has changed much in the intervening years and with greater awareness and understanding of climate change and the need to recycle and reduce our waste, the time seemed right for now."
– Gill & James Carr, Founders, Luxecycled
Seller registration and requirements
Luxecycled is a curated site for British-based makers and designers (most products are artisan but some are manufactured from designs using recycled new materials, eg. fabrics from plastic bottles etc). Their main objective is to encourage the production of new products from used and unwanted substances but also to offer innovative and high quality products to discerning buyers. Because of this they're happy to accept submissions from any independent UK maker/designer who has something interesting and attractive to sell.
From submitted sellers/products the marketplace selects those that are suitable but all sellers are encouraged to re-submit when they have other items available.
Submissions are initially by email. Registration is also quick and easy. All that's required is access to a computer to receive notification of Luxecycled's Ts and Cs, orders to print off, and delivery notes. Sellers don't need to have a past record of multiple sales to sell as they are happy to work with anyone who shares their ethic and that usually means a strong commitment to reliable and efficient service.
Product listings and fulfillment
Like many multi-vendor marketplaces Luxecycled sell the products of many separate makers. However, they operate as a single shop and don't require sellers to create and manage their own 'stores' within the site. This means that for you as a seller, there is no store to manage, no listings to create or sales to update. Although individual sellers and brands are clearly identified, the product range is carefully curated as Luxecycled believe customers trust and value when everything has been brought together for a reason, is carefully managed and of a consistently high quality.
The listings for all accepted products are created by Luxecycled but you will need to provide high quality photos and descriptions. Each seller's profile is clearly shown alongside the product details. However, the marketplace's business is promoting your products, not your individual businesses as such. Each sale prompts an emailed order for you to fulfil,and packing notes are attached so all that is required is printing off, shipping and marking as despatched.
Categories
Luxecycled sell items in ranges of jewellery, (fine sterling silver, gold and eclectic), accessories, (bags, scarves, purses etc), clothing (mens, womens and childrenswear), homeware, (furniture and home accessories), gifts (all ages) and seasonal products (eg Christmas, father's day items). ALL items must be made from at least 75% recycled content as no other goods are offered on Luxecycled.
Fees
Fees are low and simple. Unlike many similar sites, there are no joining fees, monthly subscription fees or even listing fees. There is just a commission on products sold – 15% of the overall sale price
For the first 3 months, sellers benefit from a reduced fee of 10%. There is no obligation to sell beyond the initial 3 month offer period, and sellers are free to remove their products with 7 days notice from either side thereafter.
Tamebay's take on Luxecycled
Although Luxecycled are an ethical website and will initially appeal to a niche market, environmental issues and awareness are growing to make this a business with a much wider audience. All products on the marketplace resemble items that can be found in normal retail outlets, the only difference being how and from what they were made.
There are many sellers who already refurbish, upcycle and manufacture products from recycled goods and materials who offer them on Etsy, eBay and other marketplaces. If that's you, then consider adding Luxecycled as another marketplace to expand your reach to a new audience.