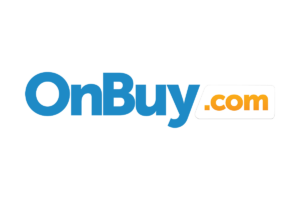 Continuing our Marketplaces series, today we look at a new marketplace – Mellow, a brand new marketplace for CBD products which launched this month.
Our Marketplaces series is produced in association with OnBuy.com – One of the fastest growing marketplaces in the world.
Web address: mellow.store
Marketplace Overview
If you try to sell CBD products on eBay you'll soon find your listings taken down. Many reputable marketplaces don't want products which may or may not be legal in different territories, especially when, without strict curation, they may or may not give a legal (or illegal) high.
That's what sparked the idea of Mellow which comes from a team who met while managing seller recruitment for a number of global marketplaces at Muloot (previously Pivot International). Seeing the demand and recognising challenges for CBD brands they decided to build a marketplace in the UK specifically for CBD products embrace this part of online selling with a dodgy reputation, and take it mainstream.
Seller registration and requirements
Mellow only partner with brands and don't allow resellers or retailers to sell CBD products on their marketplace. You must be able to supply lab reports for all your products, supply high quality images and have a public liability insurance certificate. And you must be a UK or European company but if you're an overseas company they'll happily help you set up a UK entity.
Application process
Reach out to Mellow either via [email protected] or +44 (0)20 3983 5722
If your products are right for Mellow you'll be sent a list of documentation to get started
Once all the paperwork is complete all the training, tools and support you'll need to get started will be made available
Product listings and fulfillment
Along with the usual high quality images and insurance, you'll need your lab report for each product to include on your listing.
Naturally in this market, many brands selling on Mellow will be overseas companies, even if they masquerade as a UK company for the purposes of selling on the marketplace. That's why along with the ShipStation service there is also 'Fulfilled by Mellow' warehousing and fulfilment solution from Priory Direct and if it's ever needed additional accounting, VAT, lending services through third party organisation introductions. Essentially, you can bulk ship your products into the UK, create your listings, and sit back for Mellow and their partners to do everything else for you.
Sales and shipping is currently to UK customers only.
Tamebay's take on Mellow
There is little doubt having been to the recent White Label Expo where every other stall was selling cannabis derived products that this is a huge market. Demand is high but the industry isn't that reputable as you never know quite what you're buying and from who.
If Mellow can restrict merchants on their platform to Brands offering fully lab tested and accredited products and who run UK registered businesses then it may well become a premier platform for CBD products which aren't psychoactive and are actually legal in the UK.