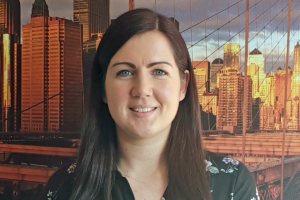 With peak season already started and new lockdown measures hitting all four UK nations, online retailers need to plan robust logistics that have the flexibility to meet the current challenges and beyond. Laura Palmer, Business Development Director at PHL, shares her ultimate fulfilment checklist to take into account the transforming retail landscape.
Since the COVID-19 crisis, ecommerce sales have grown by 35% year on year. But this figure is not across the board, some sectors like Home and Gardens have increased by a staggering 250%, others like Clothing have seen a dramatic fall in sales. The delivery of a joined-up logistics strategy is vital to ecommerce success. A loyal customer base is a reward for businesses who plan and execute a brilliant order fulfilment and delivery experience.
Got any questions? You can email Laura at [email protected]
Ultimate fulfilment checklist
Employ Powerful Order Management Software (OMS)

Seamless integration and order visibility are essential to the successful management of sales and inventory. Instant real-time reports assist agile planning and decision making, so ensure these features are available and switched on. With the right data and controls, retailers can respond quickly to changing consumer demand. Anticipate potential problems and be proactive to boost customer experience and strengthen brand reputation online.

Ensure Order Fulfilment Operations are Scalable

With the massive fluctuations in sales seen in 2020, etailers will need to be able to scale up and down efficiently, with minimal warning and to a much greater extent. Whether you fulfil in-house or outsource to a specialised fulfilment house, you will need experience and expertise to plan effectively. It is advisable to have communication plans in place to manage customer expectations should demand exceed the ability to supply. Successful communication will be reliant on a well-resourced IT and customer service departments, so make sure these are also in place.

Plan your Customer Service

If things go wrong, keep customers up to date with possible delays. Consider allowing them to pre-order or sign up for back-in-stock email alerts, but make sure you keep in regular contact to avoid clogging up customer contact centres. Automated and triggered fulfilment alerts help customers know you are in control, making them happy to wait a bit longer if they must. Most customers still don't like to buy from a fully automated retailer, so make sure they can speak to a person if they need to. Having a range of communication points is always a good bet to help increase customer satisfaction.

Offer Consumers a Range of Delivery Options

From Economy to Next Day Delivery, consumers like a wide range of choice. Ideally, services like click and collect and store pick up should be part of your delivery options to help ease the pressure on courier networks and maximise access to your products. It would help if you were talking either to the fulfilment house or delivery companies around contingency delivery planning.

Be strategic with your Returns process

Free returns has always been an influencing factor in the purchase decision. But it has even more influence now that customers can't get into stores to see products physically. If the cost of returns is putting a strain on profit margins, try implementing a frictionless and efficient returns process and prompt refunds while charging a nominal fee to your customer. Again, seeking expert advice or even outsourcing this process can make a big difference to the bottom line.

Make an Impact with Packaging

Brands are having to embrace the reality that customer interactions are increasingly going to be online, not face-to-face. In many instances, customers first tactile interaction with a brand will be through the unboxing process. Good packaging doesn't need to cost the earth but should be sturdy and attractive. Great packaging can actually drive loyalty and sales with some creative thinking and on-brand messaging.

Follow up sales with special offers and discounts

Now customer interactions are being driven online, don't forget to plan in the all-important post-sales follow up. The first quarter of 2021 will be tough for retail; excellent data is going to be invaluable in helping retailers in their fight for market share by increasing loyalty amongst existing customers. Encourage customer feedback and design post-sales promotional offers that add value to your brand and trigger repeat purchase. The advantage of online is that you have much more data to work with.

Use your Data to personalise

This is so important because customers will love offers that are relevant and tailored to them. Retailers want to build a personal relationship with customer's, to make them feel valued, and that they are getting a great deal. Follow Data Protection Law and build trust with clear and transparent policies.

Stand for something

Are you sustainable, ethical, environmental? Make sure your values reflect in the supply chain and delivery process. Sustainable packaging is becoming a must in terms of positive customer impressions but also to look at the environmental impact of the entire supply chain.

Deliver on your Brand Promise

And finally, make sure you apply your "Brand Values" to every aspect of the fulfilment process for an end-to-end customer experience that is memorable for all the right reasons.