Wundercurves is a German niche marketplace for fashion and one that Jesse Wragg, our guest writer today is enthusiastic about. Jesse is Managing Director of eCommeleon, a solution built to enable users to create, optimise and validate product listing information for multiple marketplaces around the world. Based in Germany, Jesse is a bit of an expert in German marketplaces and today shares everything you need to know to decide that selling on Wundercurves is right for your business.
Marketplace Overview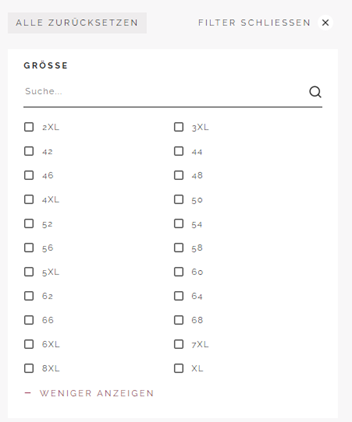 Wundercurves is a German marketplace, specialised in female fashion in medium and large sizes as well as accessories and beauty products. It is Germany's largest specialised marketplace for plus-size fashion. Pure plus-size brands like Ulla Popken are prominent here, but many regular apparel sellers also offer their plus-size fashion range here.
Seller registration and requirements
This is an open marketplace (i.e. it's not invitation-only), but it is gated to sellers who offer fashion in larger sizes, accessories or beauty.
Product listings and fulfilment
German product-content and a delivery time to Germany of not more than 4 days. The technical implementation of product feeds is managed via eCommeleon within a few days and low costs.
The products are listed on Wundercurves.de and the fulfilment needs to be done by the seller. Wundercurves takes care of generating relevant traffic in the German market and provides assistance and guidance in the market.
Summary
The thing with any niche marketplace is that it's unlikely to take a leading slice of the pie for any retailer who is selling on multiple online marketplaces. What stands out to me about Wundercurves, however, is that they have a niche which isn't included on Amazon or most other marketplaces, rather than simply opting to specialise in a category which is also offered everywhere else.
What Wundercurves have done is position themselves within the growing (no pun intended) market as the go-to for plus-sized apparel. Other marketplaces are either unwilling or technically unable to include as many sizes on their search-filters as Wundercurves have done. This means that if you need to purchase a product larger than a 4XL, you're probably going to have a bad shopping experience on Amazon or Zalando. Enter: Wundercurves.
Realistically, if you sell any form of accessories or beauty products and are able to ship to Germany, there's no reason not to give this channel a chance. Furthermore, if you've got, or are able to get your existing range apparel in the larger sizes, this could well be a great new sales channel.