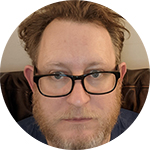 Bert Bassett
is eBay Channel Manager at
Optimizon
, where he helps a number of clients to grow their marketplace sales. In this guest post today, he shares news of an exciting eBay reporting development he's spotted which reveals Non-search traffic…
…and it's not so much the report that's exciting but what it reveals. It potentially turns everything on it's head that you thought you knew about gaining visibility on eBay and gives a very compelling reason to use eBay Promoted Listing:
New eBay non-search traffic report
It looks like eBay UK have rolled out some features without announcement in Seller hub. I've now seen a few accounts that have more sophisticated traffic reporting. The report for one such account looks like this:
This is presenting the data in a way that's similar to some internal tools that eBay employees can see. It breaks down impressions into organic and inorganic (promoted) and also impressions that are high in search, low in search and "non-search".
What is "Non-search"?
It's when the clickable thumbnail of your listing is displayed to an eBay user – normally we think of this as a listing appearing in search results, but items are also featured on other pages, like the homepage, item pages etc. The screen grab of an item page below, has all the "inorganic" (eBay Promoted Listings) impressions ringed in red, and all the "organic" ones ringed in green.
So why is this interesting?
It's revealed some data that I don't think anyone would expect, which is that for certain sellers, non-search traffic is HUGE, and far outweighs traffic from search pages.
Let us know if a) you can see the new report yet, and b) are you seeing the numbers in the same region as the accounts we've looked at?