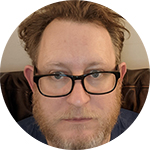 eBay Premium Service is a badge to help buyers identify items from sellers that offer the best services. Sometimes however, there might be days that you can't meet the standard and end up extending dispatch times so what do you do?
Bert Bassett is eBay Channel Manager at Optimizon, where he helps a number of clients to grow their marketplace sales. In this guest post today, he shares how to suspend shipping without losing the eBay Premium Service status. Heads up, this works at the moment but there's no guarantee that this will work forever, but this is what Bert has discovered:

If you're struggling with dispatch and getting parcels on time, or your carrier isn't as reliable as before, you might be considering extending dispatch times. However, this could mean loss of eBay Premium Service if you do, losing you your badge and fee discount.
If you go to https://www.ebay.co.uk/ship/cutoff you'll see you have the options to turn off some working days. Right now, if you do this, you don't lose your Premium Service. What you're saying is "when I'm working, I offer next day, free in 3 and 30 day returns…it's just that I don't work every day."
It DOES change what buyers see as estimated delivery time so it might affect your sales conversion rates – it's something to be used sparingly. I only did it initially with my account because of a shortage of postage bags that forced me to "ration" my dispatch during peak period – that was when I accidentally discovered I hadn't lost my Premium Service