Jesse Wragg, Managing Director of eCommeleon brings us an update on German marketplace Real.de, now Kaufland, and how you can sell on this platform.
eCommeleon is a SaaS solution designed specifically for marketplace sellers, brands and services which allows you to create, optimise, validate and export product listing data for worldwide marketplaces.
If you're registered as a seller on Real.de, you might have already noticed that there have been some pretty significant changes to their site in the last week.
It's more than a year since Metro AG decided to start selling off* the various aspects of the Real brand in Germany, and with the ecommerce news in the meantime predominantly dominated by Covid, Brexit and other big stories, a lot of developments on this topic haven't quite made it through the noise. The ownership structure of Real (both before and after this rebranding) is really complex, so we won't dig into that now.
From a marketplace seller perspective, here are some key points to take away:
Real.de (formerly Hitmeister.de) was the German equivalent of Tesco – brick and mortar stores around the country, reasonable pricing, and a strong ecommerce game

Metro AG (mainly focussed on cash-and-carry) sold off it's holdings in Real digital to the Schwarz-Gruppe (who own Lidl and Kaufland).

On 14th of April, Real.de became Kaufland.de. Previously, Kaufland.de was mainly for groceries and a few non-food type products (french-press, hose pipes, etc.) that you might expect to find at a local supermarket. Now it has the entire Real.de range, including products from third-party retailers.

This doesn't apply to offline stores. Real have a strong brick and mortar presence across Germany and the German competition watchdogs made sure that no individual competitor could snap them all up. Edeka (think: Waitrose) and Globus-Gruppe also picked up some local storefronts too. There's a lot of noise around who actually bought what, because there is obviously the physical real estate as well as the 'stores', the brand, and all other assets – hence the disclaimer at the bottom of this article.
Access to 32 million monthly customers
What does this mean for you though? Well, Kaufland and Real effectively "merging" marketplaces is no small thing in the German market. From a consumer perspective, going to Tesco.co.uk and landing on the Morrison's site might be a bit confusing at first, but if you're looking for a product and you want to get it from a site that doesn't belong to Mr. Bezos, then things just got a lot easier. Kaufland.de claims to have 25 million products listed across 5 thousand(!) categories and 32 million monthly customers. This might not quite come close to Amazon or OTTO yet, but given that Real were already sitting pretty at number 5 in the top ecommerce sites (according to Similar Web), this will definitely be one to watch on the continent.
How to sell on Kaufand
Getting started on Real oops, sorry, I mean Kaufland, is pretty straight forward. Unlike OTTO, you don't need to have a German business entity, though German product data is necessary. You can easily open up an account if you're selling on one of the International Marketplace Network partner marketplaces (Cdiscount, eMAG, or ePrice), or of course you can get in touch with the team at eCommeleon and we'll help you launch too.
As with any marketplace, they have their own requirements, valid values, taxonomies and the rest, so you'll have to prepare your product listings based on their requirements (enter: eCommeleon), but the growth figures they recently published suggest that it will be well worth the effort of doing so to take advantage of Europe's largest eCommerce market.
From the 26th of April, you now need a German Tax Number to open an account. Should you need help with this, eCommeleon can point you in the right direction. If you've already got an account, you will need to add a German Tax Number before 1st July, or your account will likely be closed.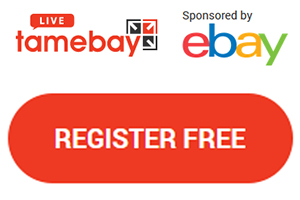 If you'd like to hear more about international marketplaces and which marketplaces are worthwhile on the continent and how to succeed on them, Jesse will be talking about this, and more, during
Tamebay Live
on May 20th at 11am BST.



*Disclaimer: There are a lot of corporate movements going on here, with many large conglomerates and investors moving pieces around the chessboard. If you're looking for a structured article of who owns what, then this isn't for you.