Pan EU FBA is a challenge in the post-Brexit era – Just about everyone including Amazon themselves in partnership with UPS have hit problems getting goods moved across the UK/EU border. Today Damian Conroy, Supply Chain Director at Olsam, takes a look at your options and sets out the three main ways of engaging with Pan EU FBA today: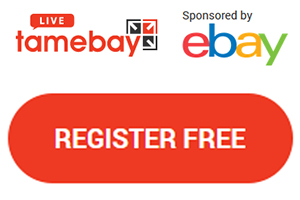 Olsam are speaking at
Tamebay Live
next week, the 17th to 21st of May. Sign up now to learn more about how to build and grow a successful FBA business
Pan EU FBA in a post-Brexit Era
Gone are the days of shipping FBA orders directly from the UK to the EU. Your political persuasion and views aside on the whole Brexit debate, this has undoubtedly made servicing European Amazon FC's far more complicated than previous. With the removal of the UK Amazon FC's as a direct source into the Pan EU FBA model, UK sellers now access the whole of the EU market by choosing the country to which they wish to deliver Pan-European FBA ASINs. Amazon then move this inventory across their European fulfilment centres to position stock closer to the end customer demand. How to get stock to this EU country of choice? is the key question this article explores.
Companies to date have utilised several options to achieve this, below are a selection of these with their major pro's & cons.
Export from a UK 3PL to an EU Amazon FC utilising the Economic Operators Registration and Identification number (EORI). The pros for this are it retains a replenishment stock pot within the UK for both UK & EU Amazon FC's, enabling choice on stock positioning into channel and so the ability to respond in changes in demand. Further, supplier PO's are likely to be larger, rendering MOQ issues less likely and keeping PO order oncosts to a minimum. However, a key downside can be lengthy and varied delays at customs, increasing the risk of EU FC stock-outs. Olsam have found this route of use if there are excess inventories in the UK or EU and rebalancing across geographical channels is required.

Use the newly revitalized Amazon Pallet Shipment Promotion (PSP) where eligible sellers may ship from a UK 3PL to Amazon EU FC. This benefits from a singular stock holding in the UK 3PL, coupled with Amazon promotional shipping rates and arguably faster EU Amazon FC delivery slots. However, beyond Amazon's promotional limit of 4 pallets/month, this is a costly route to access EU FCs. We believe this is a great option for the smaller UK-based seller, trying to gain a foothold in the EU market.

Split stock ordering directly from your supplier by creating UK & EU specific orders, shipping to singular 3PL partners in the EU and UK who can then replenish via FBA in the market. A main challenge to this is, it splits the replenishment stock pot across the UK and EU which can lead to challenges on right stock right location. The supplier ordering process must be managed with accurate future demand planning by channel, looking at a minimum of 3-4 months in advance. Further complications arise with both known and unknown factors affecting sales run rate from Seasonality, Prime Day, competitor pricing habits and so enabling this route relies heavily on demand planning. To correct any inaccuracies where necessary, sellers may look to utilise Option 1 to rebalance if there are unknown sales spikes. This method negates Import issues into the EU from the UK and vice versa and is generally far faster from FOB Port to Amazon FC with any unnecessary extra steps in the Supply Chain removed.
Olsam are advocates of option 3 currently due to our size and scale we see the benefits in speed to market and keeping stock availability as high as possible as a critical component. Olsam can leverage scale to consolidate Far East purchasing by rationalising suppliers wherever possible and so the downsides from not meeting minimum order quantities due to split ordering and higher on water costs through Less than Container Load (LCL) via Freight forwarders are mitigated.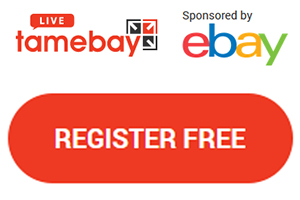 Olsam, as part of Tamebay Live, are offering a supply chain review for FBA sellers to get in touch simply email
[email protected]
. Limited availability so contact now.