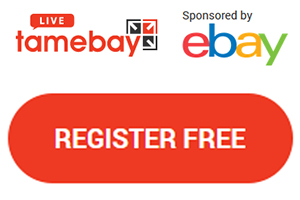 Opening Tamebay Live at 10am this morning is Richard McGuinness discussing "How to build brand equity without owning the customer relationship".
If you've not yet registered for the Tamebay Live week of masterclasses and workshops then register HERE to get free access as you don't want to miss out.
The acceleration of ecommerce has given opportunities to many brands, both big and small, no more so than in the marketplace arena. But the question is how do smaller businesses build brand equity when the customer relationship stays firmly within the marketplace's grasp? Richard will discuss 3 key strategies for how merchants and retailers can attract sales by building tangible brand equity without owning the customer relationship, and gives a sneaky insight into some of the top ecommerce predictions for the near future.
Presenter
Richard McGuinness
Richard is the Chief Revenue Officer of eDesk (formerly xSellco), the world's No.1 ecommerce helpdesk, helping thousands of global e-tailers delight their customers with incredible customer support.
Prior to joining eDesk, he was the VP of Growth Markets for Salesforce EMEA and has had the pleasure of working with hundreds of global companies as they digitally disrupt their industries.