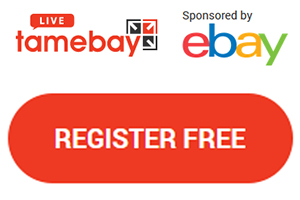 ChannelAdvisor's Izabela Catiru is a advertising guru and at Tamebay Live today at 10am she will guide you through how to 'Stay Ahead in 2021: The Secrets to Effectively Advertise on Amazon and eBay'.
If you've not yet registered for the Tamebay Live week of masterclasses and workshops then register HERE to get free access as you don't want to miss out.
What are the blind-spots and how to "manage" them
Common ad spend wasters and how to prevent them
Advanced tips to successfully advertise on Amazon and eBay
How to safely expand your investment for the best return
Harness advertising data to optimise listing organic performance
Presenter
Izabela Catiru
Izabela Catiru is a Product Marketing Manager at ChannelAdvisor. In her role, Izabela is contributing to the go-to-market strategy. To date she has worked with over ten digital marketing platforms and managed campaigns across 27+ countries.
Prior to ChannelAdvisor, Izabela held roles as Digital Marketing Manager at Web Behaviour Specialists and headed up the marketing team for EXE Software.
Izabela holds a bachelor's Degree in management from University of Craiova and has certifications from all major platforms such as Amazon Advertising, Google, Facebook & Yandex.