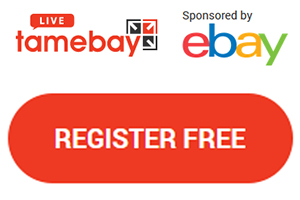 Join Joe Williams & Arlando Velho both from ChannelAdvisor today at 11.05 to discuss Retail Diplomacy – Balancing D2C and Retail Channels.
If you've not yet registered for the Tamebay Live week of masterclasses and workshops then register HERE to get free access as you don't want to miss out.
This session will:
Help Brands create a diplomatic approach to D2C
Identify mutually beneficial partnership opportunities for Brands and Retailers
Enable Brands to create a holistic foundation in their go to market strategy
Presenters
Joe Williams
Joe Williams is Senior Manager, Brands Solutions at ChannelAdvisor and has been with the company since 2014.
Joe has 10 years of global ecommerce experience and is currently responsible for driving growth across ChannelAdvisor's Branded Manufacturer customer base. During this time, Joe has worked with many of ChannelAdvisor largest clients to develop global ecommerce and eRetail strategies and deliver solutions in over 60 countries.
Prior to joining ChannelAdvisor, Joe was a Director at E-Tale, an industry leading 'Where-to-buy' and analytics company that was acquired by ChannelAdvisor in 2014.
Arlando Velho
Arlando Velho is a Strategic Account Director at ChannelAdvisor.
Arlando works with large global brands to help them define their B2C & B2B2C strategies for retail marketplaces like Amazon & leveraging product data to increase digital marketing efficiencies on Google, Facebook & Instagram.
Previously, Arlando worked at Apple helping large businesses to adopt iPhone & iPad mobility workflow solutions in Australia, Canada and the US, and at SAP he worked with companies on their digital transformation journey in relation to commerce, sales, and customer experience operations.