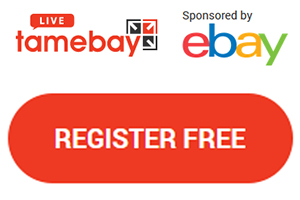 At 11.05 this Friday morning, Olsam will share best practices around goal setting, planning, mistakes and key valuation drivers so you can both grow your business and, if you want to exit, achieve the best possible exit strategy when you sell your Amazon business.
If you've not yet registered for the Tamebay Live week of masterclasses and workshops then register HERE to get free access as you don't want to miss out.
Sam and Ollie spend their lives acquiring Amazon FBA businesses with the aim of growing them and adding value. We'll be taking a deep dive into their operations covering everything from common mistakes with FBA, business metrics that show success or indicate a future potential failure and how to raise investment and what to look for from investors in your business.
Presenters
Sam Horbye
Sam spent 4 years working within Amazon's marketplace team. Whilst there he supported hundreds of UK marketplace sellers across all categories and helped launch Amazon B2B marketplace across the EU.
Sam founded and sold his own category leading Amazon brand: Beechmore Books.
Ollie Horbye
Ollie is the finance guy. He began his career in mergers and acquisitions at Rothschild investment bank before moving to Deloitte.
After 4 years Ollie joined an American management consultancy firm to support their deep due diligence and performance improvement team. He holds an MsC in Finance and Private Equity from LSE (Rothschild Scholar).