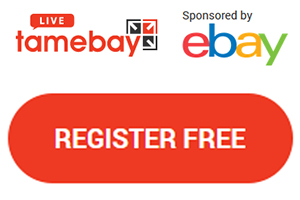 Pattern is the authorised Amazon seller for brands such as Adidas, Reebok and KONG in the Middle East. In this session at 11:05 today, David Quaife will explain how brands can launch and optimise their performance on Amazon and Noon in the UAE and Saudi Arabia to convert the region's affluent customer base.
If you've not yet registered for the Tamebay Live week of masterclasses and workshops then register HERE to get free access as you don't want to miss out.
Join the session to understand the domestic and cross-border models for selling into the region, how to create great listings for Amazon and Noon, and the marketing techniques that will drive traffic to those listings.
He will also cover how to protect your brand in the face of activity from unauthorised grey market sellers, and future growth opportunities; such as the expansion of Amazon to the rest of the region.
Presenter
David Quaife
David Quaife runs Pattern's Middle East and North Africa division based in Dubai. He has considerable expertise in creating seamless customer journeys across online and offline touchpoints for consumers in the Middle East region, having worked for two of its major retail players.
He joined Pattern in October 2018 from Landmark Group, where he was Head of Omnichannel at Home Centre with responsibility for the retailer's entire digital strategy including ecommerce, digital marketing, and in-store digital. Prior to this he was Head of Ecommerce for Alshaya's Mothercare business with responsibility for its online presence in both the Middle East and Russia, including owning the P&L for both sites.
Earlier in his career, David spent a decade working in the U.K. for retailers such as Amazon and Dixons Carphone.