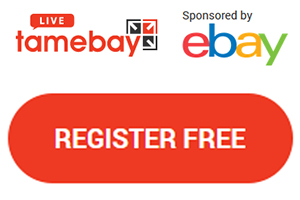 If you want to know how to achieve best-in-class cross-border ecommerce in 2021 and beyond, check into this highly entertaining session with Martyn Noble of Hurricane.
If you've not yet registered for the Tamebay Live week of masterclasses and workshops then register HERE to get free access as you don't want to miss out.
The opportunities for cross-border ecommerce have never been greater – but so are the compliance challenges. This masterclass will show merchants, marketplaces and others involved in international ecommerce, what good looks like and how to nail it. Martyn is a realist and will interject with real life examples of what can go wrong and give actionable insights to help you put best-in-class cross-border ecommerce in place.
Presenter
Martyn Noble
Martyn Noble is the CEO and Chairman of Hurricane Commerce. He was one of the six founders of the business in 2016 which is enabling cross-border ecommerce businesses to achieve growth and compliance through its technology which includes data enhancement, duty & tax calculation, denied parties screening and prohibited and restricted goods screening.
Martyn has a background of leadership and innovation in several sectors including ecommerce, logistics, technology and distribution.
He has a proven track record of delivering growth, bringing new products to market and steering organisations from start-up to exit.