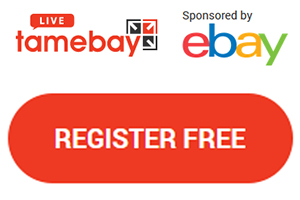 At 1.30pm this Tuesday, join Sreenath K. Reddy to discuss Amazon Advertising: Best Practices, Do's and Don'ts with Sponsored Ads
If you've not yet registered for the Tamebay Live week of masterclasses and workshops then register HERE to get free access as you don't want to miss out.
In this Session, Sreenath Reddy from Intentwise will share a recipe for success with Sponsored Ads.
Presenter
Sreenath k Reddy
Sreenath Reddy is a Co-Founder and CEO of Intentwise. Intentwise is an Amazon Advertising Technology partner.
The Intentwise platform empowers advertisers on Amazon with the right tools, insights and expertise needed to out-compete and drive growth. The powerful platform combines the simplicity of use and a robust recommendation engine to help advertisers take advantage of every available opportunity on Amazon.
Intentwise provides personalized and state-of-the-art customer service to support brands, sellers and agencies worldwide.