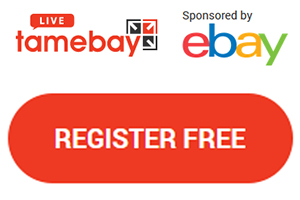 If you don't sell your products on marketplaces then someone else will, is one argument for building a presence on Amazon. Of course, the reality is more complex, but it's clear that brand protection is one factor to consider. Amazon marketplace seller Pattern will be joined by some of the consumer brands it partners with, to explain their approach to brand protection and other reasons that the marketplace is being elevated within their channel mix.
If you've not yet registered for the Tamebay Live week of masterclasses and workshops then register HERE to get free access as you don't want to miss out.
Insights in this masterclass will include exclusive shopper research findings from the UK and Germany, how to define the role of marketplaces for your brand to maximise incremental sales, the importance of continual listings management and Brand Registry for Amazon, marketplace exclusives and other tactics to prevent cannibalisation of other channels, and Selective Distribution and enforcement against marketplace Sellers who damage your brand.
Presenter
Nicola Hollow
Nicola Hollow is the General Manager of our European business for Pattern. Nicola helps clients scale their digital business faster and specialises in strategic growth and marketing.
In addition to her consulting work. Nicola has built a team of local French, German, Italian, Spanish, and Swedish nationals who understand the nuances of their local markets. She has significant experience in ecommerce, serving as Interim Ecommerce Director for Canon Europe, Interim Head of Ecommerce at fashion brand Ted Baker and Multichannel Director for UK furniture retailer Lombok.
Nicola has also held senior marketing and ecommerce roles for AltaVista (Yahoo) and Harrods. She started her career at Guardian Media Group.