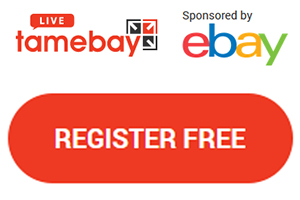 Closing Wednesday the 19th of May at Tamebay Live, Olivier from StockX will explore Building a Marketplace for Gen Z Consumers.
If you've not yet registered for the Tamebay Live week of masterclasses and workshops then register HERE to get free access as you don't want to miss out.
StockX started out as an online platform for sneakers and in just five years' time, has grown into the leading e-commerce marketplace for authentic current culture products, including sneakers, apparel, accessories, electronics, and collectibles. So what's fueling the current culture resale market? Catch StockX GM & VP of Europe, Olivier Van Calster as he shares best practices for reaching next gen consumers and explains how to make the most of the StockX platform.
Presenter
Olivier van Calster
Olivier Van Calster is GM & VP, Europe at StockX. He launched the European business back in October 2018 and has overseen its expansion to a multi-language, multi-country success story.
Prior to StockX, Olivier held leadership roles at eBay, Ancestry.com and Talmix. A Belgian national based in the UK, he holds dual Masters in Economics and Engineering and an MBA from INSEAD, France.