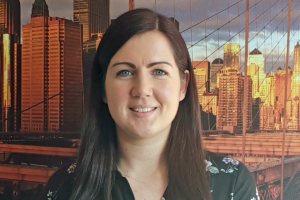 Brexit has not only impacted UK sellers trading with the EU, but also sellers from around the world wanting to sell to UK consumers. Today, Laura Palmer, Business Development Director at PHL, discusses how an overseas seller can benefit from UK fulfilment. If you are European or overseas retailers and want to sell into the UK, read on to discover your options:
Brexit has resulted in some significant challenges for European and overseas retailers selling into the UK. Notably, Amazon sellers can no longer use the European FBA system to manage cross-border fulfilment and delivery into the UK, so what are the options?
Ship stock directly into Amazon UK and use the domestic FBA services.
Fulfil and deliver UK orders from an EU based fulfilment operation.
Appoint a UK based fulfilment company.
The first option might seem the simplest, but many sellers find FBA does not meet all their business needs. For example, higher costs, storage limits (especially during peak), and the type of products Amazon distributes may limit the feasibility of solely using FBA. The COVID crisis has taught retailers the need to plan their logistics and supply chains to cope with unexpected disruption. Relying exclusively on one route to market can act as a barrier to growth.
The second option, fulfilling UK orders from an EU based warehouse, has little to recommend it. A minefield of custom tariffs, HS commodity codes and customs declarations awaits. Increased shipping costs and longer delivery times will eat into profitability and customer satisfaction. Amazon sellers will see a negative impact on product ranking and will no longer qualify for some key features, such as Prime.
This neatly brings us to the third option, appoint a UK based fulfilment company. Although it may sound daunting, the right partner will help make this process easy to navigate. Fulfilment companies offer scalable services on a pay-as-you-use basis, and prices should be affordable even with the cost of importing goods into the UK.
Using UK fulfilment, retailers can mix and match sales and fulfilment options to suit, removing the reliance on a single route to market. Orders can be streamlined across multiple channels helping increase UK market share by adding trade, retail, marketplace, and direct-to-consumer sales.
Unlike FBA, sellers using Amazon Seller Fulfilled Prime and D2C sales maintain control over packaging, marketing, and customer data. This control can be vital for building customer loyalty as it allows for marketing strategies such as personalisation, branded packaging, discount codes, free products, gifts, and loyalty schemes.
If this sounds like an excellent option for you, see below a handy checklist of things to consider when selecting a suitable UK fulfilment partner.
Powerful Digital Solutions

Overseas sellers need to maintain oversight and control of UK operations. With inventory held in multiple locations, API integrations and a cloud-based Order Management System (OMS) will facilitate business management and planning.

Scalability

A well-resourced fulfilment company will handle expected (and unexpected) peaks in orders and stock to avoid unnecessary disruption.

Customer Support

First-class customer service often requires a local presence, so it is always good to consider. Good customer service is essential to promote customer loyalty and growth.

Flexibility

You should select a logistics partner with a customer-centric approach to fulfilment, helping translate your business goals into a brilliant delivery strategy.

Know-how

The right partner will streamline fulfilment through all your relevant routes to market. If selling through a Marketplace like Amazon, an experienced fulfilment partner can manage that process to help save you time and money.
Using a UK-based fulfilment company will help an overseas seller reduce fulfilment costs, improve delivery times & customer service, and increase sales.
If you would like to discuss your options with PHL, you can contact them through their website here.