Over the next few weeks, we are going to revist some of the 2020 eBay for Business Awards winners to discover what difference winning has made to their businesses and how the pandemic has impacted them. Today we look at Bee Happy Eco Products.
Entries for this year's eBay for Business awards are open with a deadline of midnight on the 2nd of August. You can enter here.
Small Business Power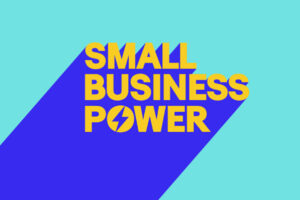 The eBay for Business Awards highlight many of the small businesses that rely on eBay for their living but it doesn't end there. For a quarter of a century, eBay have always been a small business champion and this month they have launched the Small Business Power campaign, as part of their commitment to helping entrepreneurs survive and thrive beyond the pandemic. The new package of support includes:
A series of new seller offers, including reducing fees by 5%, as well as 75% off new listing costs for existing and new business sellers to help them make the most of selling online
Coupons and discounts for eBay shoppers to incentivise purchasing from small businesses
Investment in training programmes to help sellers make the most of the eBay platform
Greater investment in marketing our small business sellers across TV, social, print and online media
Bee Happy Eco Products – 2020 Eco-Warrior Award Winner
Before setting up her business, Carol worked in a local further education college supporting deaf students. A change in direction led her to focus on her passion for reducing single use plastic usage by perfecting her beeswax wraps.
She started her business from her kitchen, but it quickly took off from there. Focusing on making eco-friendly products, she decided to go as close to zero-waste as possible by using cotton fabric for her beeswax wraps and fabric offcuts for other small eco products, as well as adding cotton flannel wipes to her shop.
A unique point of Carol's business is that she makes everything herself, from sourcing the beeswax locally to adding a touch of personalisation with the packaging by including a handy hints and tips leaflet. For Carol, her business is more than just selling products: it's about promoting the journey of reducing reliance on single use plastics.
How did you use the prize money from your award?
I invested in more organic fabrics for my products, which, while more expensive, are something I believe should be available for those who prefer environmentally friendly and ethically farmed products. I also invested in a rise and fall adjustable table and chairs which has helped my back issues whilst working throughout the day cutting cloth and sewing.
How has your business grown in the past year since the awards?
My organic fabric cotton washable wipes sales have increased. I'm very excited with that as I'm happy to support organic cotton farmers and suppliers. Washable cotton wipes overall have especially been a growth product, which again is exciting because this means less single use wet wipes going to landfill.
Did the pandemic impact your business?
It has been a mixed bag. There have been periods when business was very brisk, especially during lockdowns when online sales increased for many businesses. Conversely, my sales have been affected as the economy was impacted and more businesses going online has also meant more competition.
Was eBay a helpful lifeline during the pandemic?
eBay has been vital lifeline to me to help keep trading going during a difficult period, particularly as we have now moved house to the opposite end of the country. Being able to continue to keep my business going regardless of location has been a huge advantage, something I partly credit to eBay.
What are your future plans for your business?
To continue looking into environmentally friendly fabrics – like hemp and bamboo to make cleaning cloths for the family and home. I'm keen for Bee Happy to continue being a 'kitchen table' business as it gives me the flexibility I need and time for the other important issues in my life. I strongly believe that a good work-life balance is key for my spiritual well-being and happiness.
Do you have any tips for this year's contestants?
Embrace the process of the eBay Business Awards 2021 and enjoy the journey! Applying also gives you the opportunity to review and reflect on your business, focus on its future and plan how to invest in it.