We are revisting some of the 2020 eBay for Business Awards winners to discover what difference winning has made to their businesses and how the pandemic has impacted them. Today we look at Loft Pens.
Entries for this year's eBay for Business awards are now closed, we're awaiting the judging before we can announce the results.
Small Business Power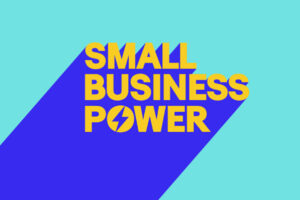 The eBay for Business Awards highlight many of the small businesses that rely on eBay for their living but it doesn't end there. For a quarter of a century, eBay have always been a small business champion and this month they have launched the Small Business Power campaign, as part of their commitment to helping entrepreneurs survive and thrive beyond the pandemic. The new package of support includes:
A series of new seller offers, including reducing fees by 5%, as well as 75% off new listing costs for existing and new business sellers to help them make the most of selling online
Coupons and discounts for eBay shoppers to incentivise purchasing from small businesses
Investment in training programmes to help sellers make the most of the eBay platform
Greater investment in marketing our small business sellers across TV, social, print and online media
Loft Pens – 2020 The Young Upstart Award
Sam's dad first bought him a fountain pen for Christmas, ever since then he has had a passion for collecting all kinds of pens – whether they are rare, vintage or modern. After searching for a specific type of pen, Sam realised that there was a gap in the market for high-quality but low-cost pens and decided to turn to eBay to start up his business. He made his first sale within 24 hours of posting his listing, and three years on at the age of 23 he has over 1,000 different types of fountain pens, ballpoints, pencils and calligraphy supplies. Sam has also developed a range of Loft branded leather pouches, nibs and ink cartridges.
How did you use the prize money from your award?
I used the £5,000 award to elevate my business, I did this by purchasing a bigger lathe, as well as a new compressor and a pressure pot. This has been really important as it has enabled me to improve the overall quality of my handmade pens.
How has your business grown in the past year since the awards?
The business has definitely grown over the past year. Our eBay store has become increasingly popular since lockdown, which means that we are selling more pens than ever before. I'm always occupied with orders to make and to send out and with the variety options available, I am constantly learning and offering new products to customers.
Did the pandemic impact your business?
Yes, we saw an upward trend in sales. During the pandemic, many consumers resorted to online shopping as all the shops were closed, which benefitted our business. Also, many people picked up new hobbies such as lettering and calligraphy and this helped our business to grow.
Was eBay a helpful lifeline during the pandemic?
Definitely. The benefits provided by eBay such as the Anchor Store, as well as featuring in eBay marketing campaigns have really helped to promote Loft Pens, which is reflected through the growing number of orders that we have.
What are your future plans for your business?
I really hope that one day Loft Pens will become a household name for fountain pens, but I know that won't be for a while yet! So, over the next few years I would like to become more efficient in both my retail and manufacturing operations.
Our next step will be to expand our product range, giving customers more choice and options.
Do you have any tips for future contestants?
It's not all about how much turnover you have, the volume of products you can sell, or your eBay feedback score. It's about how your business has impacted your life and others through what it does. Good luck to everyone that is applying for the awards!