We are revisting some of the 2020 eBay for Business Awards winners to discover what difference winning has made to their businesses and how the pandemic has impacted them. Today we look at Classic Trim.
Entries for this year's eBay for Business awards are now closed, we're awaiting the judging before we can announce the results.
Small Business Power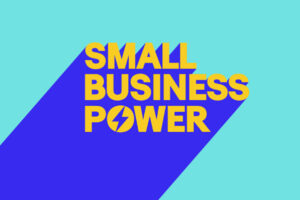 The eBay for Business Awards highlight many of the small businesses that rely on eBay for their living but it doesn't end there. For a quarter of a century, eBay have always been a small business champion and this month they have launched the Small Business Power campaign, as part of their commitment to helping entrepreneurs survive and thrive beyond the pandemic. The new package of support includes:
A series of new seller offers, including reducing fees by 5%, as well as 75% off new listing costs for existing and new business sellers to help them make the most of selling online
Coupons and discounts for eBay shoppers to incentivise purchasing from small businesses
Investment in training programmes to help sellers make the most of the eBay platform
Greater investment in marketing our small business sellers across TV, social, print and online media
Classic Trim – 2020 Specialist Seller Award Winner
David Verney spent 30 years at Ford Motor Company in Marketing and Sales, but he has always had an interest in classic cars and parts. He had been restoring cars to show standard for many years, and 20 years ago he set up EscortRS, a company dealing in general parts and second-hand goods.
Twelve years ago he sold the business to fund Classic Trim, a specialists car trim interior business, which he set up from his house. A side hustle to his main job, he started selling on eBay seven years ago, which allowed him to have more time with his family. The platform has helped him take his shop global, and he particularly loves being able to promote special offers through eBay.
Classic Trim is unique, specialising in only one type of car and is the only company in the world where you can buy a complete interior for the Escort Mk 1. David also manufactures new products for the market and has invested to be able to reproduce classic car parts to the very rare OE quality.
How did you use the prize money from your award?
I plan to buy a software system to link all our computers and reduce duplication, which will assist with the higher number of enquiries we're receiving every day.
How has your business grown in the past year since the awards?
We've now relocated to a brand-new facility, which has helped significantly with packing, and reducing lead times from order to shipping – in turn, this has improved customer experience and satisfaction.
Did the pandemic impact your business?
At the start, yes. But a few weeks in, sales increased significantly. This meant that I needed to hire another person to help manage the workload in the office. I now employ one person permanently who manages the office and helps with packaging orders.
Was eBay a helpful lifeline during the pandemic?
Yes, definitely. The pandemic meant that we had to close our showroom, but eBay helped us to keep trading online and reach more customers. Ultimately, our turnover with eBay doubled to around £130,000. We're building on this success by extending our range of parts and broadening our offering.
What are your future plans for your business?
In the next few years, I want to continue focusing on my passion for Classic Ford and Mini parts, and begin offering a wider range of parts to complement those we already offer. Beyond this, I'd like to invest in new machinery to manufacture components I already own tooling rights for, which I hope will increase the profitability of the business.
Do you have any tips for future contestants?
I was actually considering applying again, I loved it so much! I'd say that if you have a passion for selling and have an eBay business, no matter how small, then apply, as you could be walking away with a significant cash prize and marketing assistance to help grow your business.
When I applied, I never for one moment thought I would win the specialist seller category. But if I'd never applied I would never have won, so what are you waiting for?