We are revisting some of the 2020 eBay for Business Awards winners to discover what difference winning has made to their businesses and how the pandemic has impacted them. Today we look at Head Over Heels .
Entries for this year's eBay for Business awards are now closed, we're awaiting the judging before we can announce the results.
Small Business Power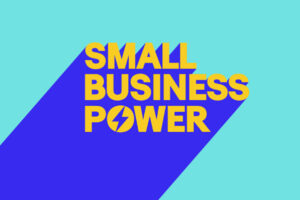 The eBay for Business Awards highlight many of the small businesses that rely on eBay for their living but it doesn't end there. For a quarter of a century, eBay have always been a small business champion and this month they have launched the Small Business Power campaign, as part of their commitment to helping entrepreneurs survive and thrive beyond the pandemic. The new package of support includes:
A series of new seller offers, including reducing fees by 5%, as well as 75% off new listing costs for existing and new business sellers to help them make the most of selling online
Coupons and discounts for eBay shoppers to incentivise purchasing from small businesses
Investment in training programmes to help sellers make the most of the eBay platform
Greater investment in marketing our small business sellers across TV, social, print and online media
Head Over Heels – 2020 The Resilience Award Winner
Twin sisters, Lydia and Charlotte, started their Head Over Heels business in 2014 after searching for bridesmaid accessories for Charlotte's wedding. They worked hard to start a small bridal range and sold through a local wedding shop. However, they struggled to sell online due to being too far down on search engines so decided that eBay would be the perfect platform to showcase their products.
They list over 750 items and experienced growth in sales of 16% last year. They are passionate about customer service and have maintained 100 per cent positive feedback on eBay. eBay has allowed Charlotte and Lydia to have the flexibility they need for their young families.
Lockdown initially saw their sales come to a standstill as weddings and large events were cancelled. But they quickly adapted, creating a range of rainbow headbands and donating 20% of their sales to NHS Charities Together.
How did you use the prize money from your award?
We put all our prize money back into our business to help us grow. This enables us to increase our stock levels, expand into new areas and experiment with new products ideas and creations. We invested in a ribbon printing machine which is a whole new market for us and completely different customer base. We can now make personalised hair accessories and other personalised ribbon accessories. We wouldn't have ventured into this so soon without winning the prize money as it was a huge investment for us, so this has been very exciting.
How has your business grown in the past year since the awards?
Our business has grown in the past year since winning this award, giving us various opportunities that we would never have had otherwise. Thanks to eBay we've taken part in interviews with local and national radio and newspapers. eBay has also featured Head Over Heels in marketing campaigns, including advertisements on social media such as Facebook, TikTok and Instagram, which has helped us reach a much wider audience than we would have been able to ourselves. It has enabled our business to branch out into a completely new area which has been really exciting for us.
Did the pandemic impact your business?
Yes. When lockdown was first announced, our sales came to a complete standstill. We had to think quickly how we could turn things around to get things moving again. So, we added new products related to our existing range. We had to adapt our business to what was going on around us. With hairdressers closed for such a long time, the demand for our ladies' hair accessories dramatically increased, so we expanded our ladies' range considerably. We also added completely new products such as elasticated button hairbands to help with mask wearing and created more fun hair accessories for children which were really popular during lockdown. The pandemic has taught us to always adapt to what is going on around us and always be pro-active.
Was eBay a helpful lifeline during the pandemic?
eBay was definitely a helpful lifeline during the pandemic. Having our eBay shop helped us to have the flexibility we needed to be with our families during lockdown and the platform we needed to reach the customers that wanted our products. The Concierge service that was part of our prize has been really useful when we have various queries or problems. They are such a helpful, friendly and efficient team.
What are your future plans for your business?
We are always thinking about what we can do next. All it takes is a good product idea and it's exciting to see if take off! We want to continue to expand, constantly research and be thinking about new ideas to help us grow.
Do you have any tips for future contestants?
If we had to give any tips for this year's contestants, we would say that no matter how small you think your business is, don't let that hold you back entering. If you have entered before and not been successful, don't give up, we didn't! If you are successful, enjoy every second! It's been an amazing and unforgettable experience. It's given us and our business a huge boost – we are so pleased we entered and grateful for the opportunities it has given us.